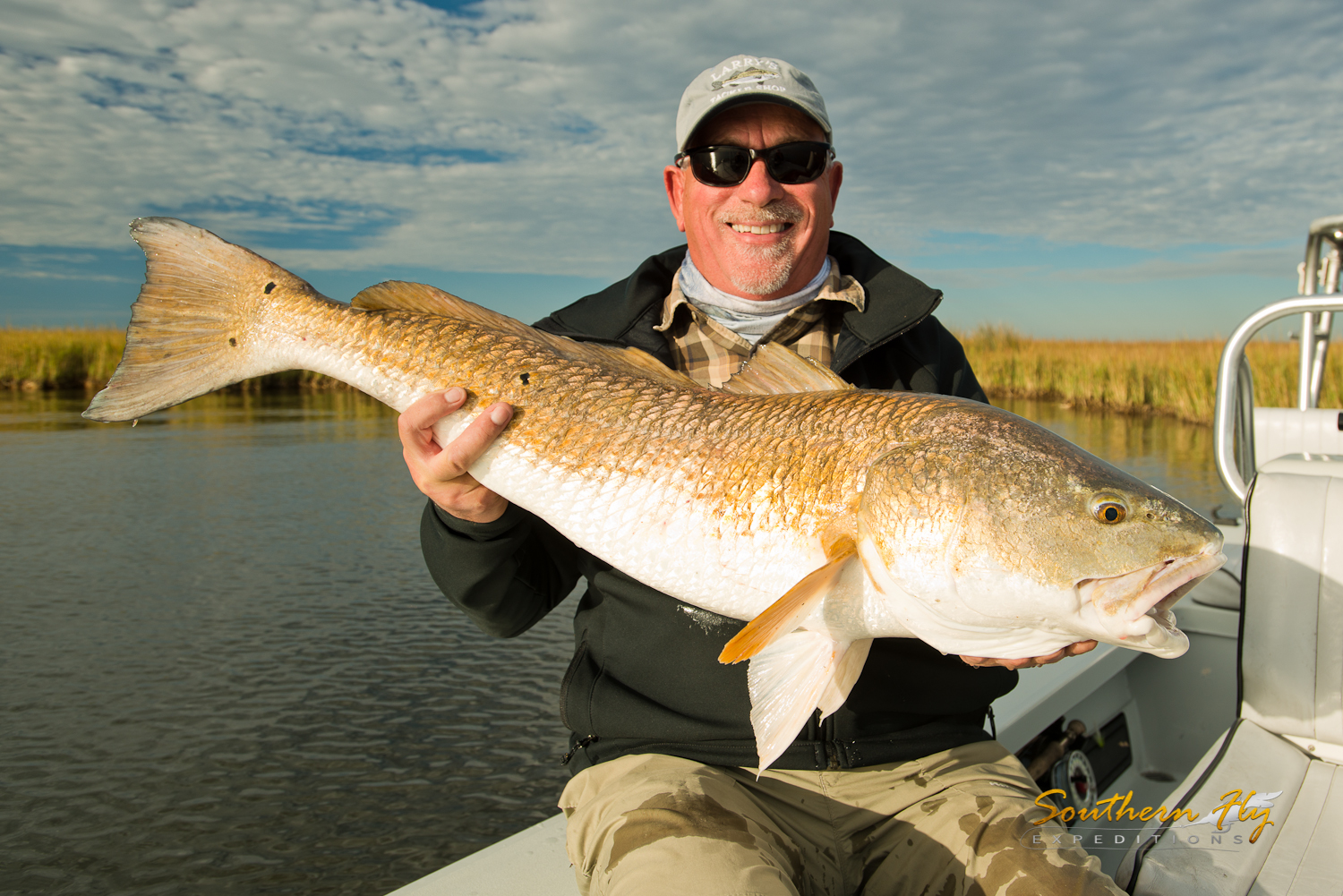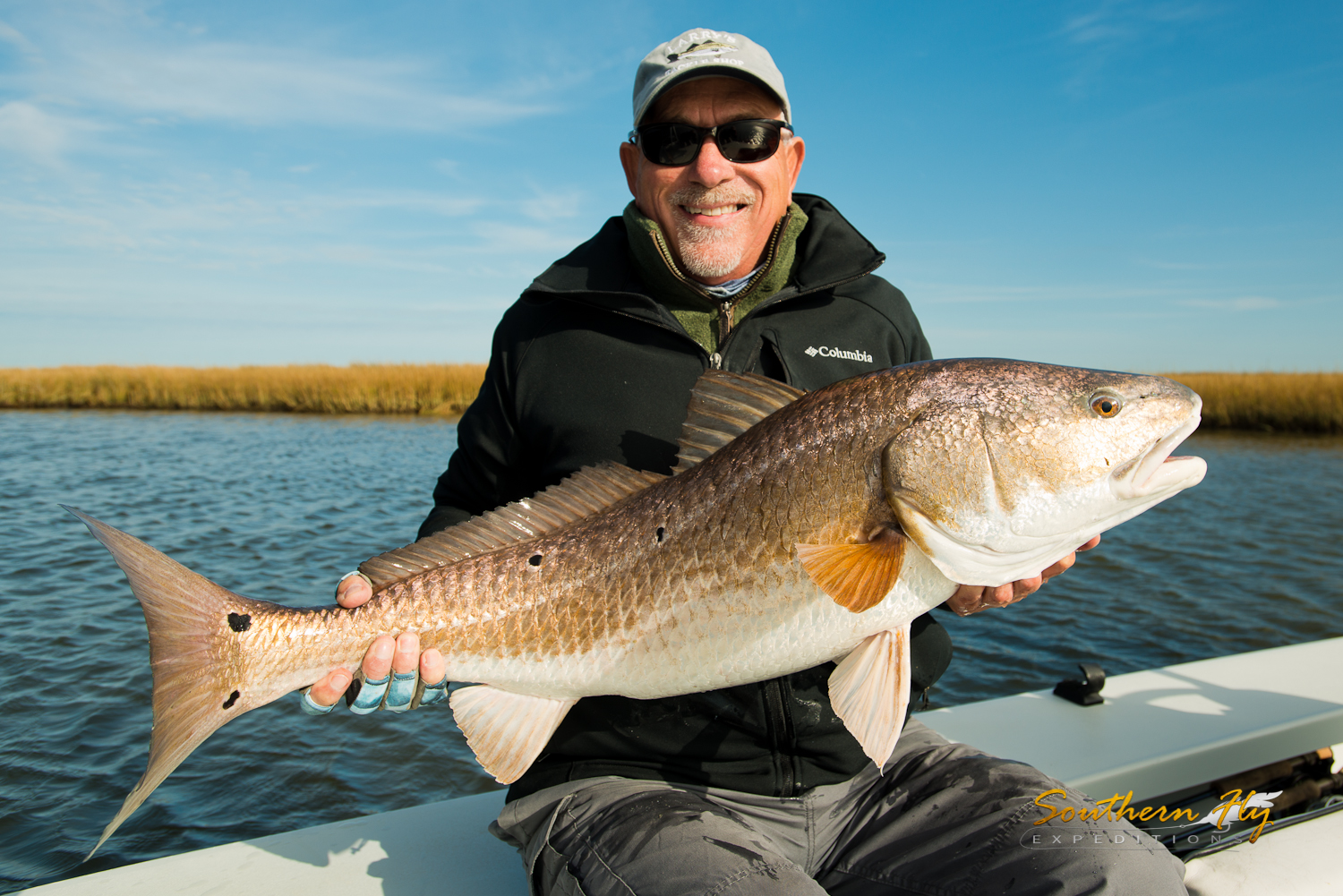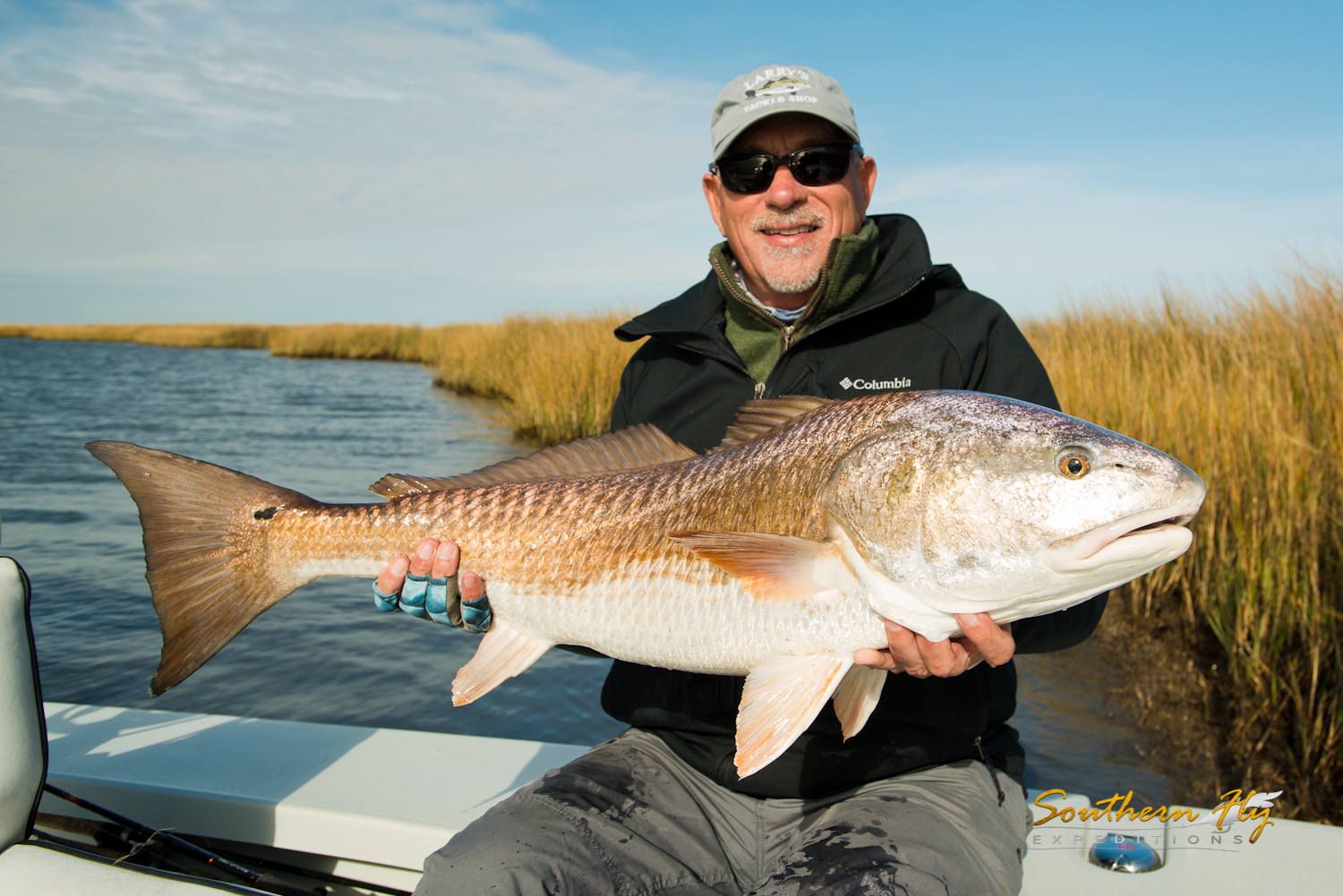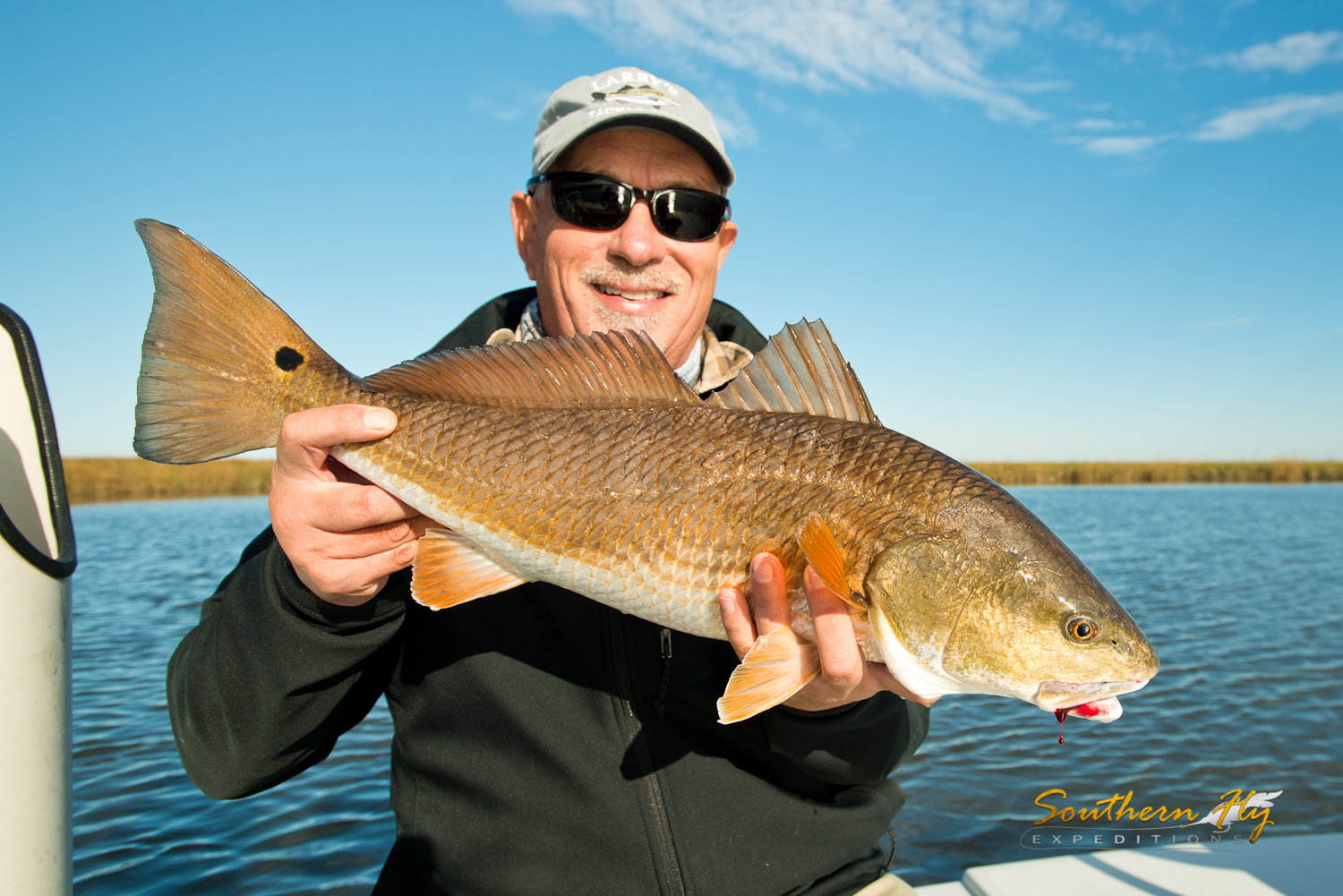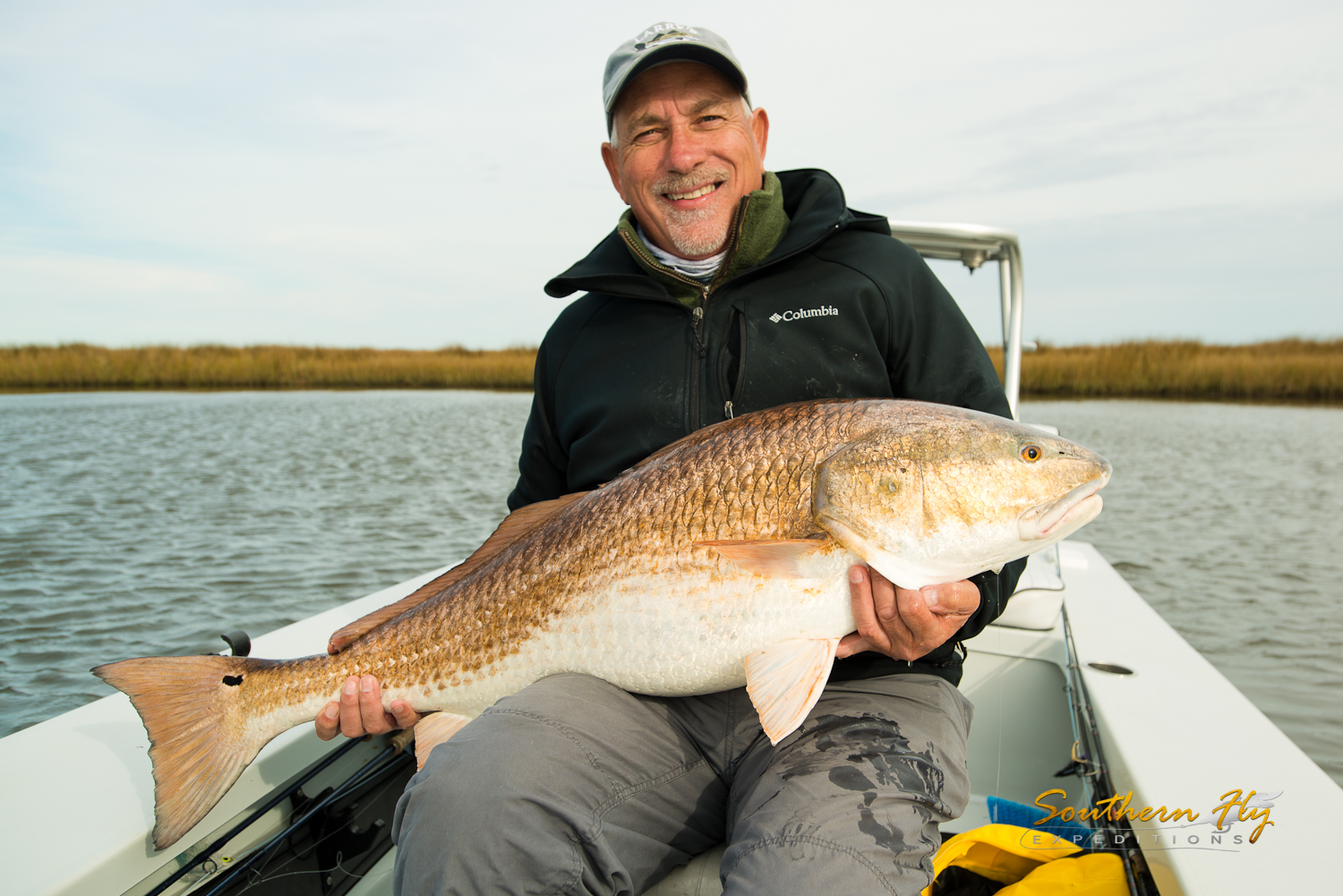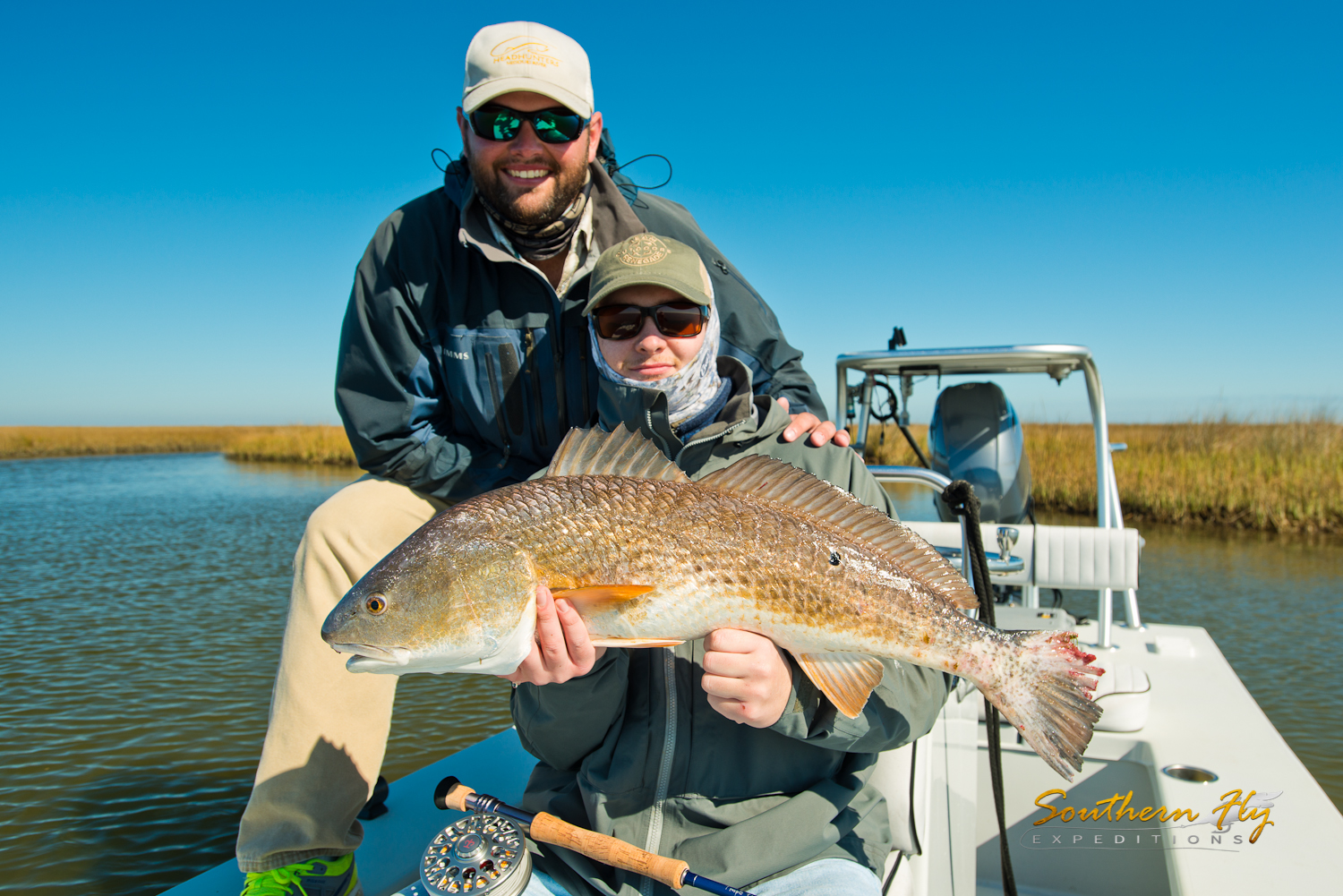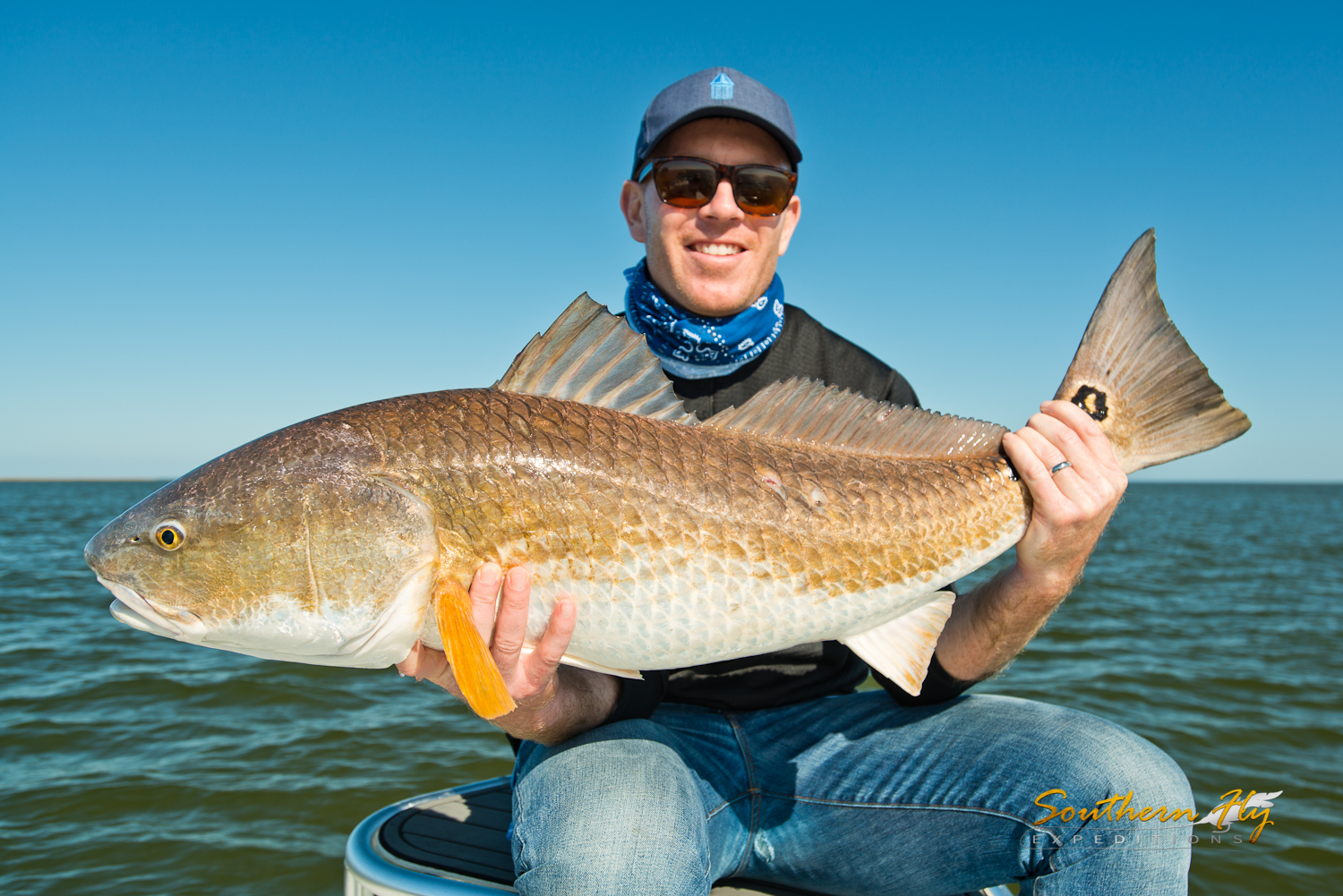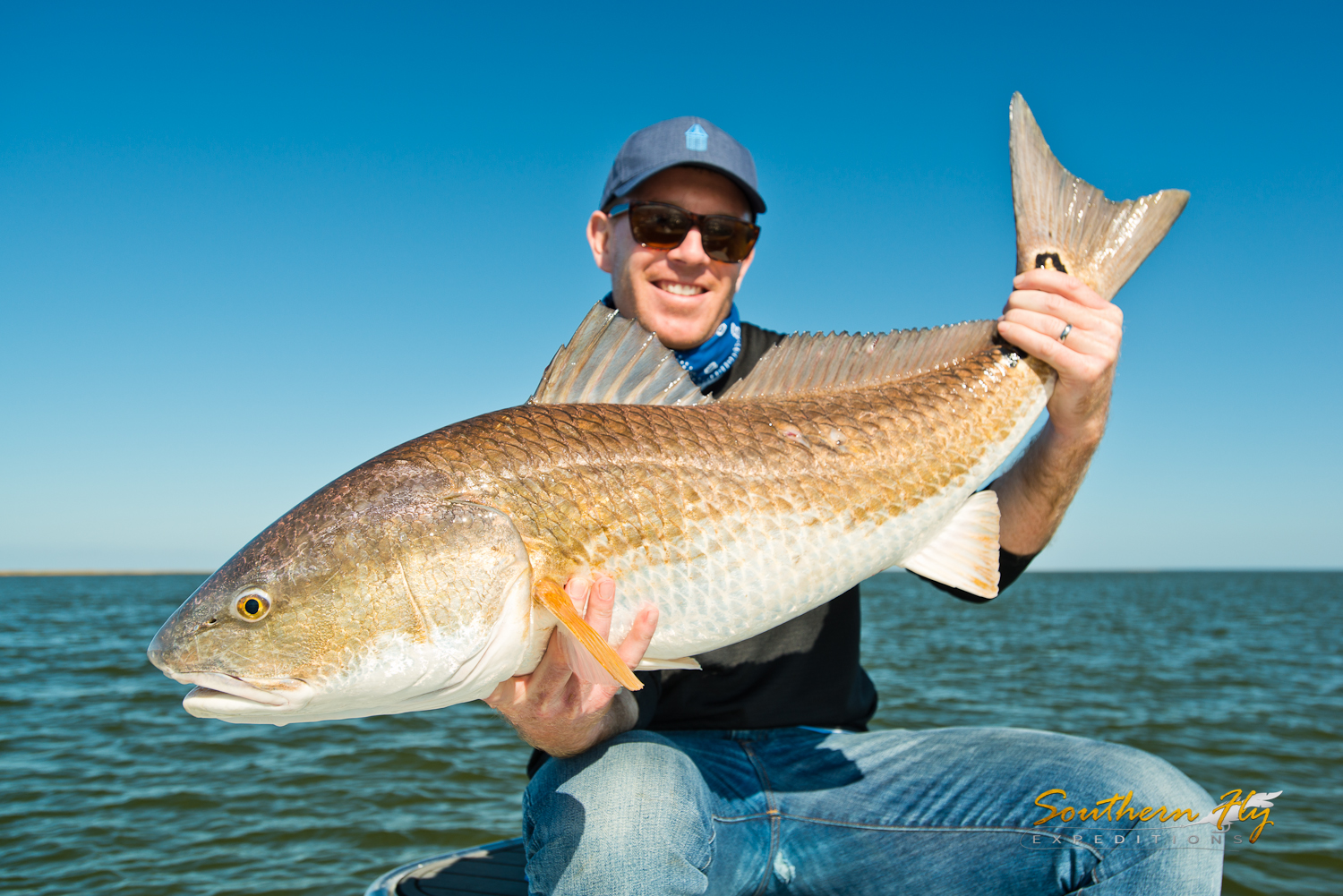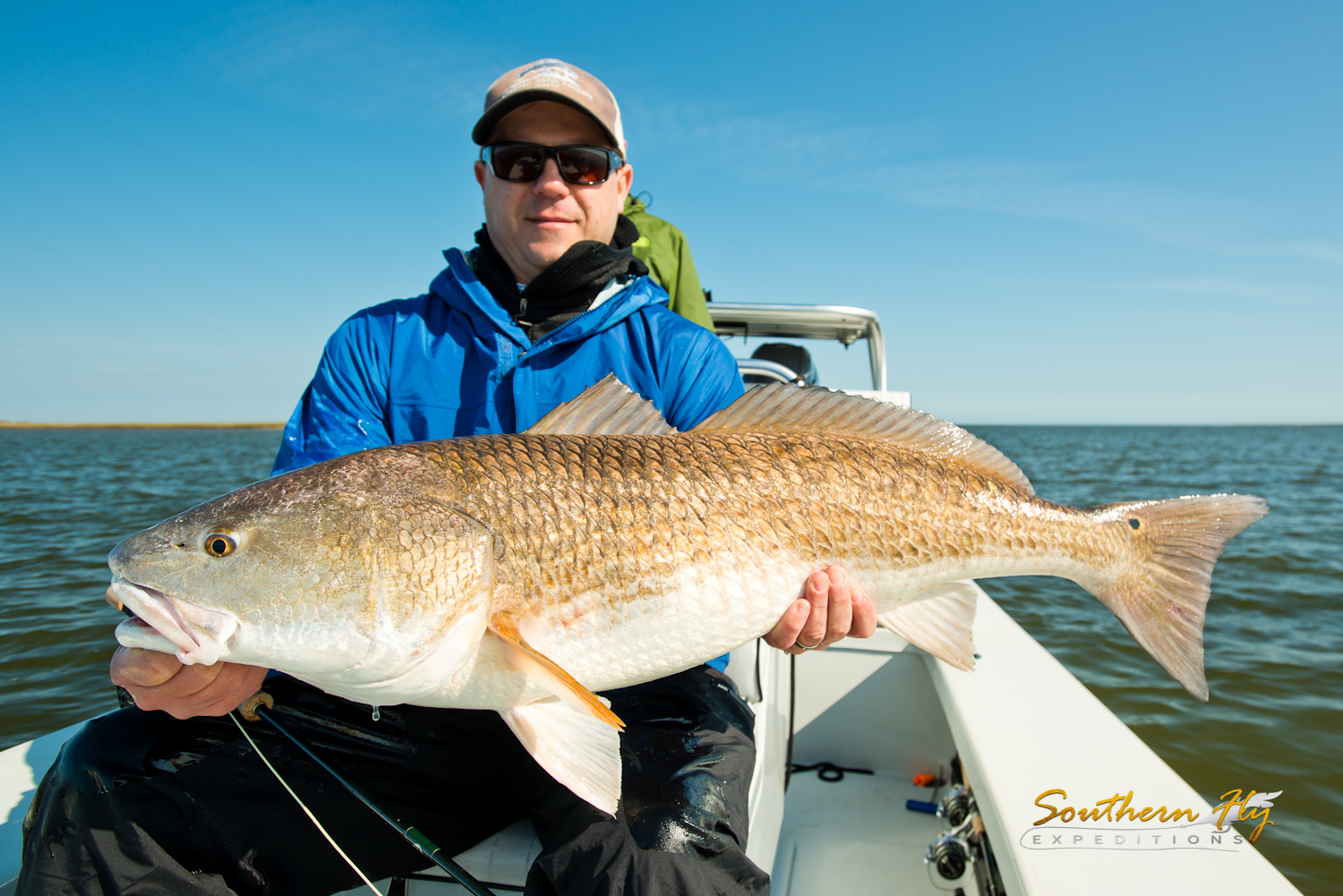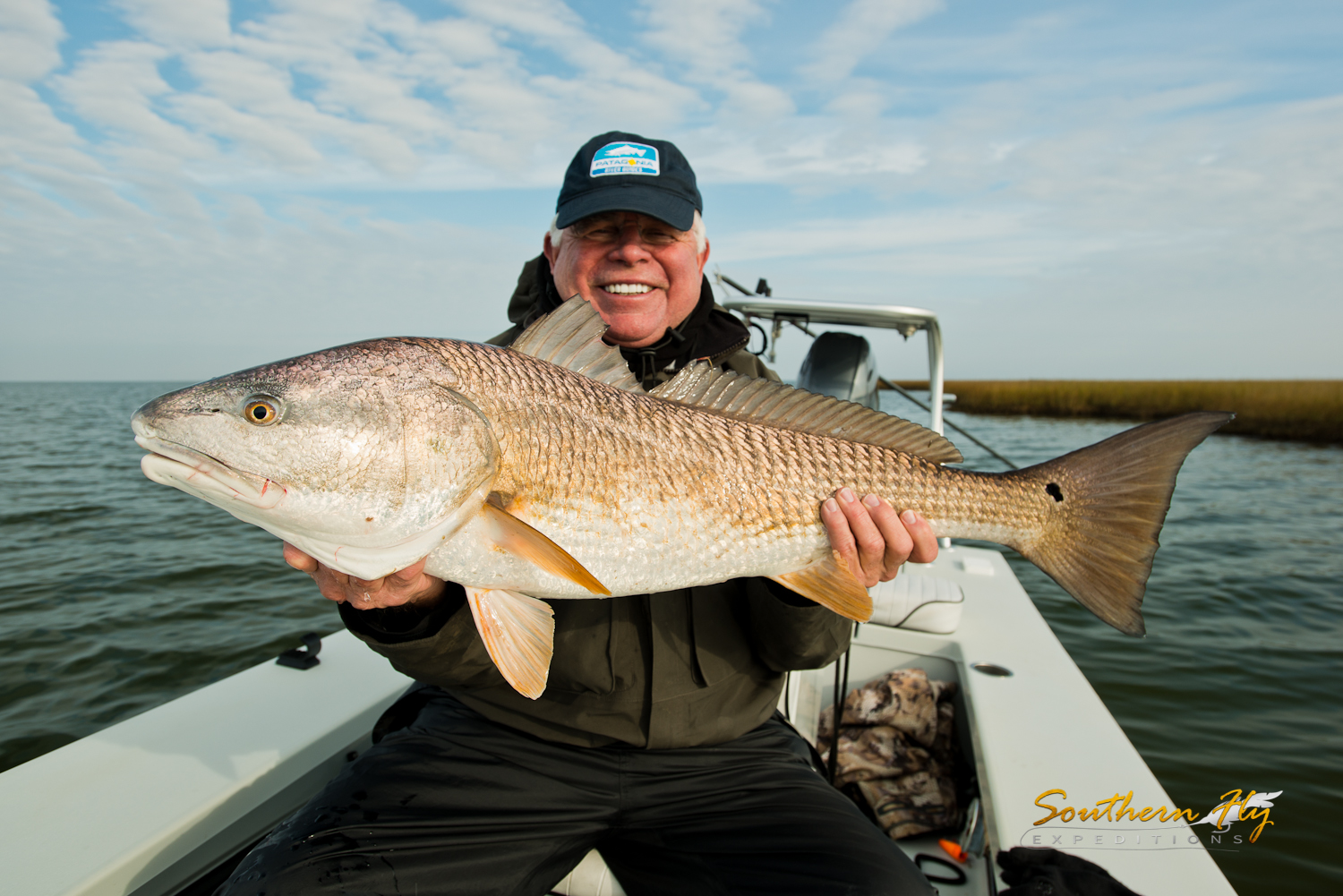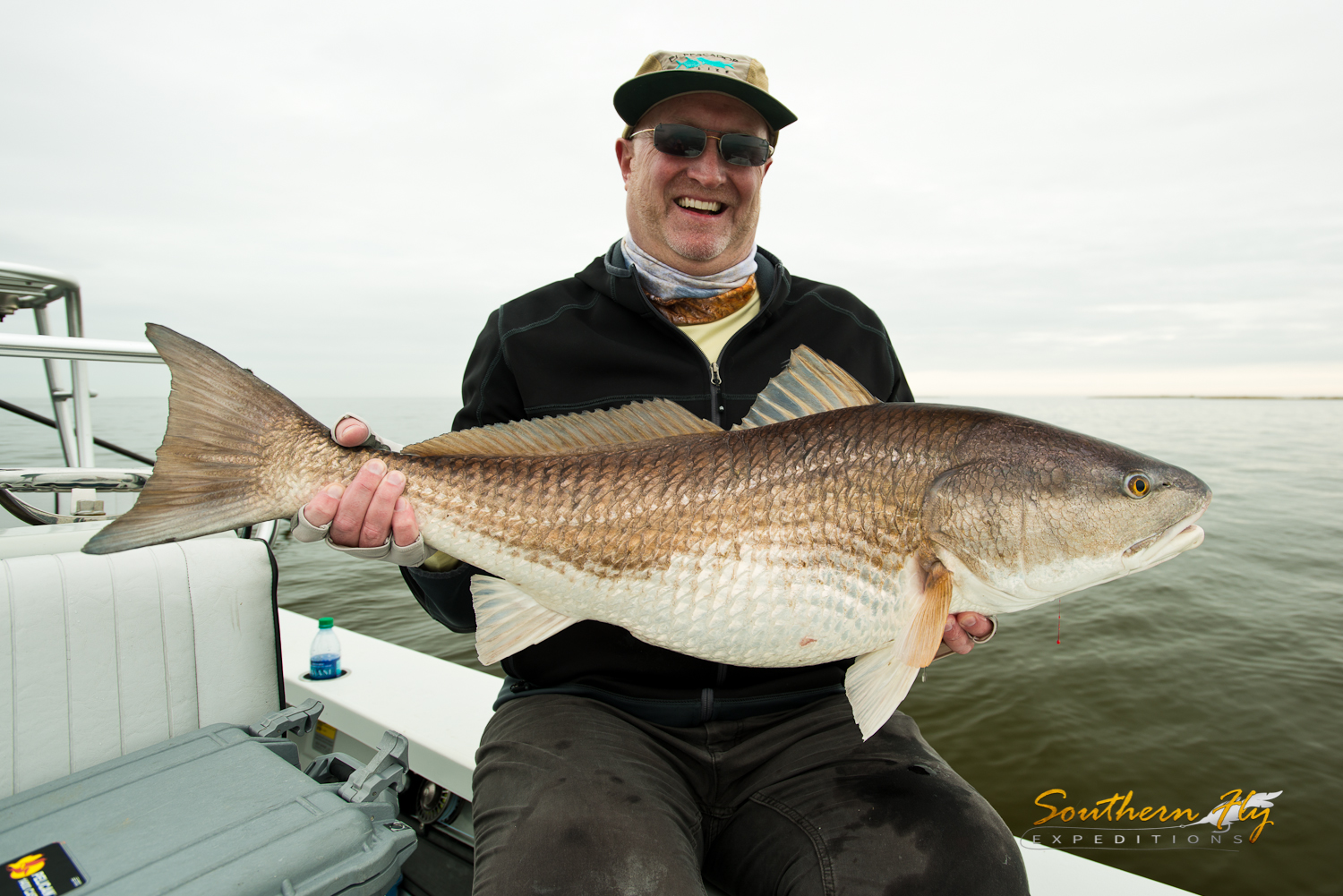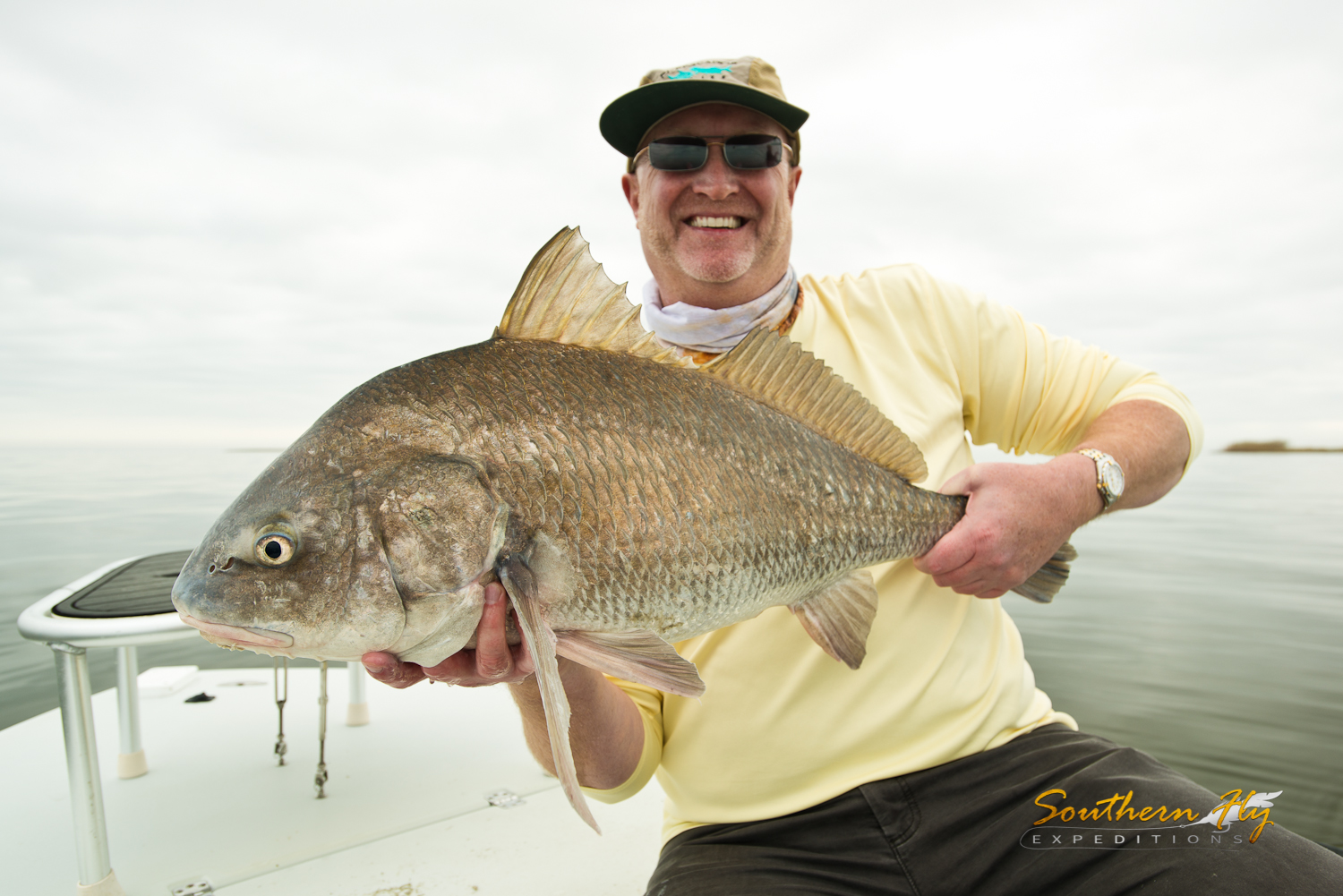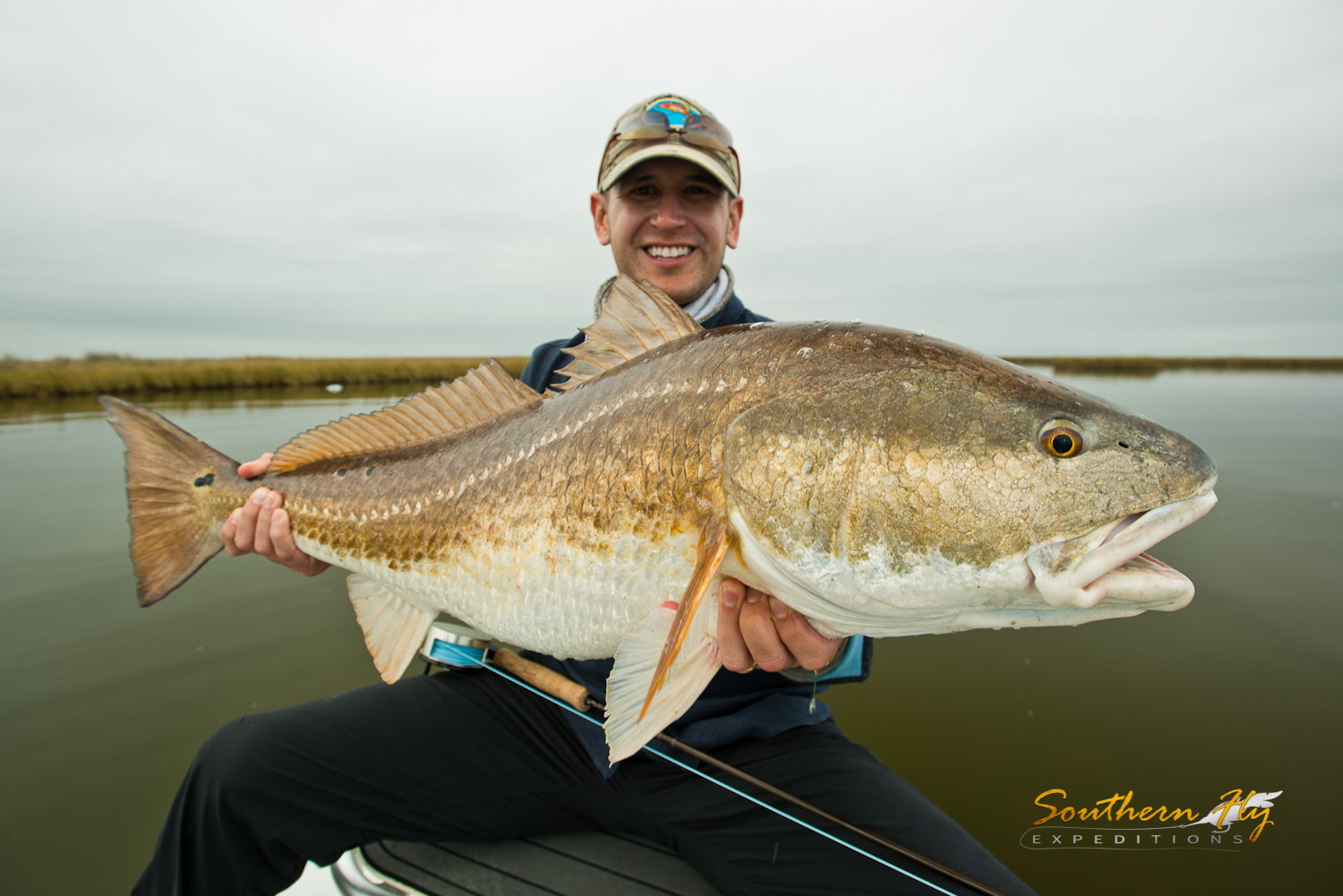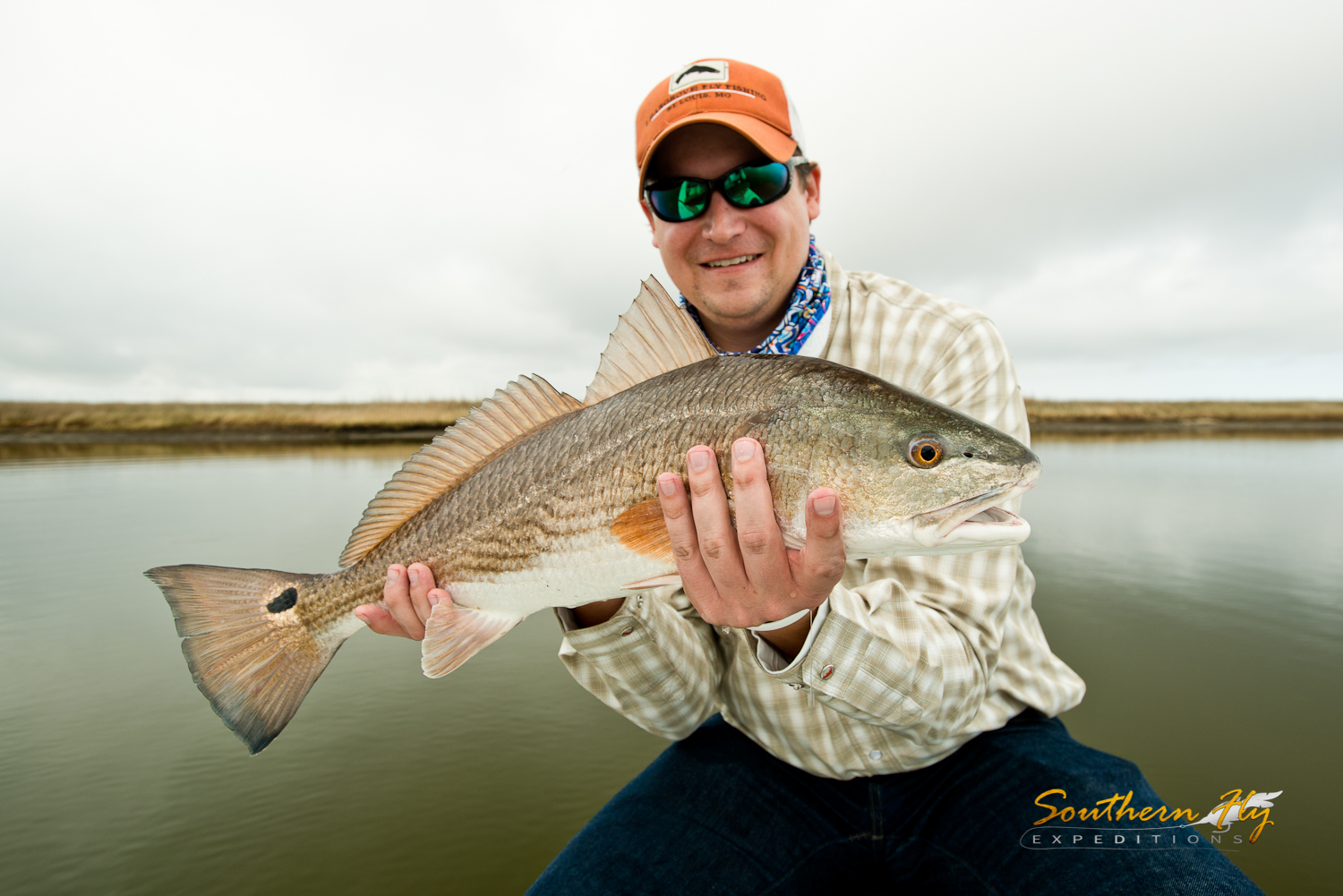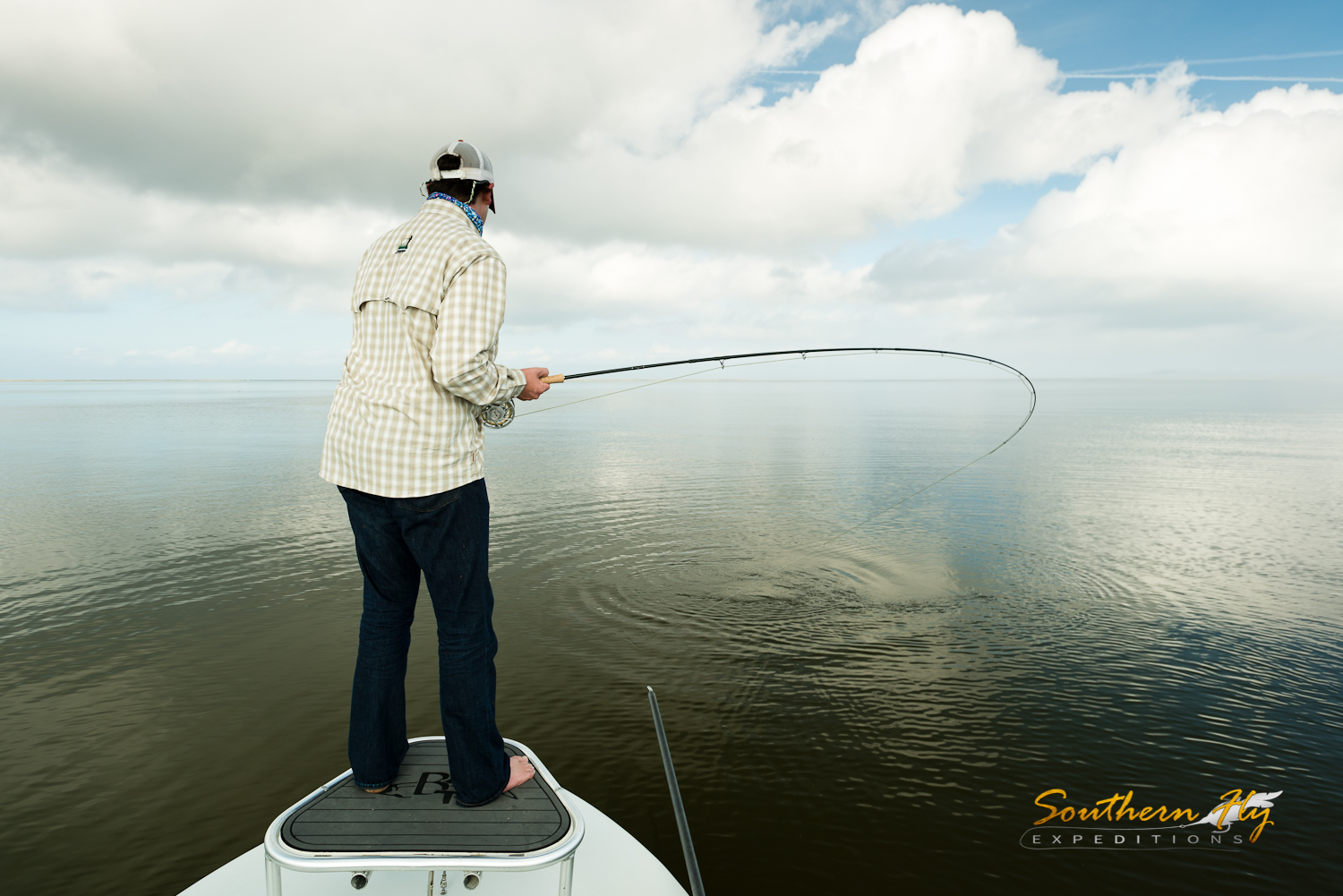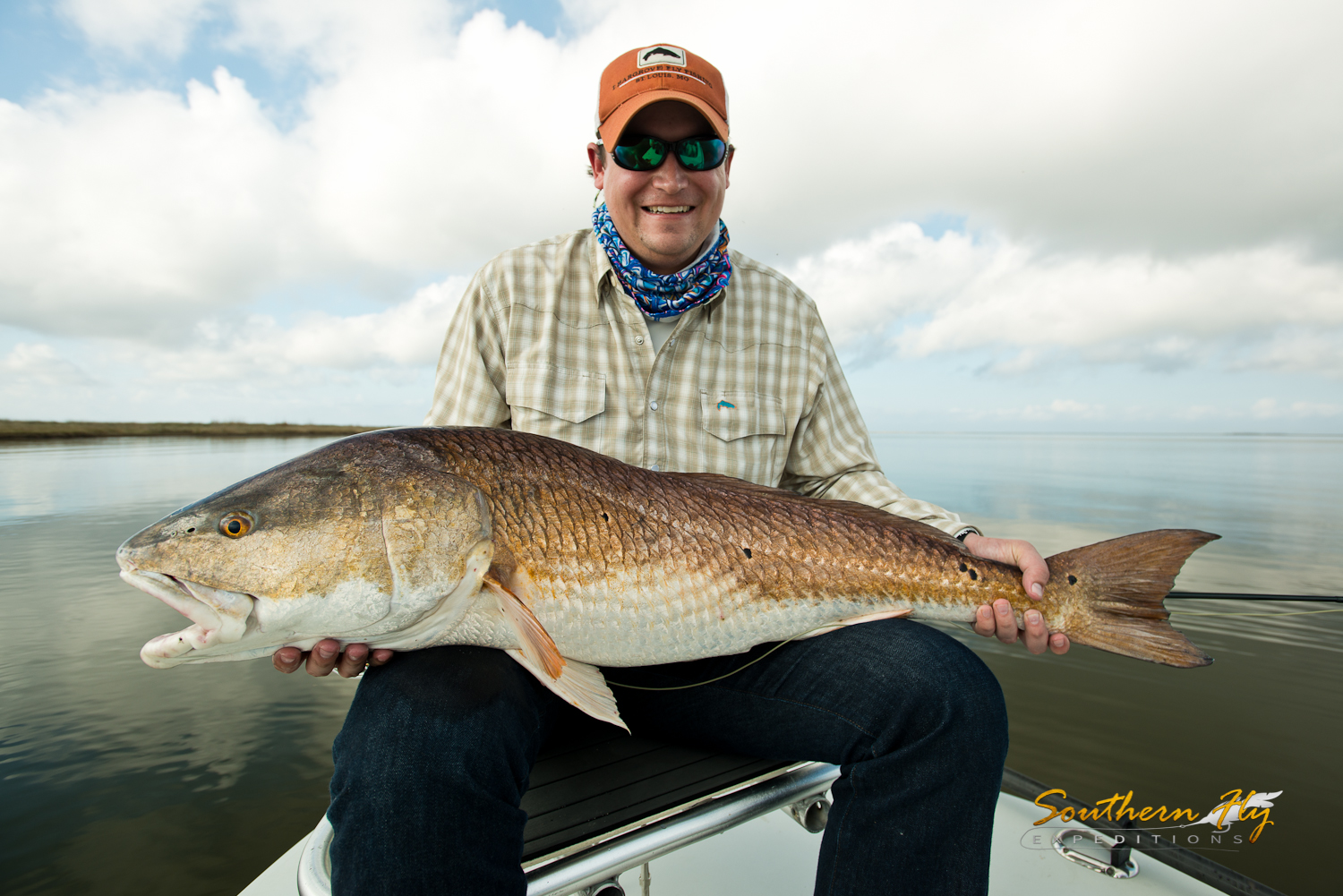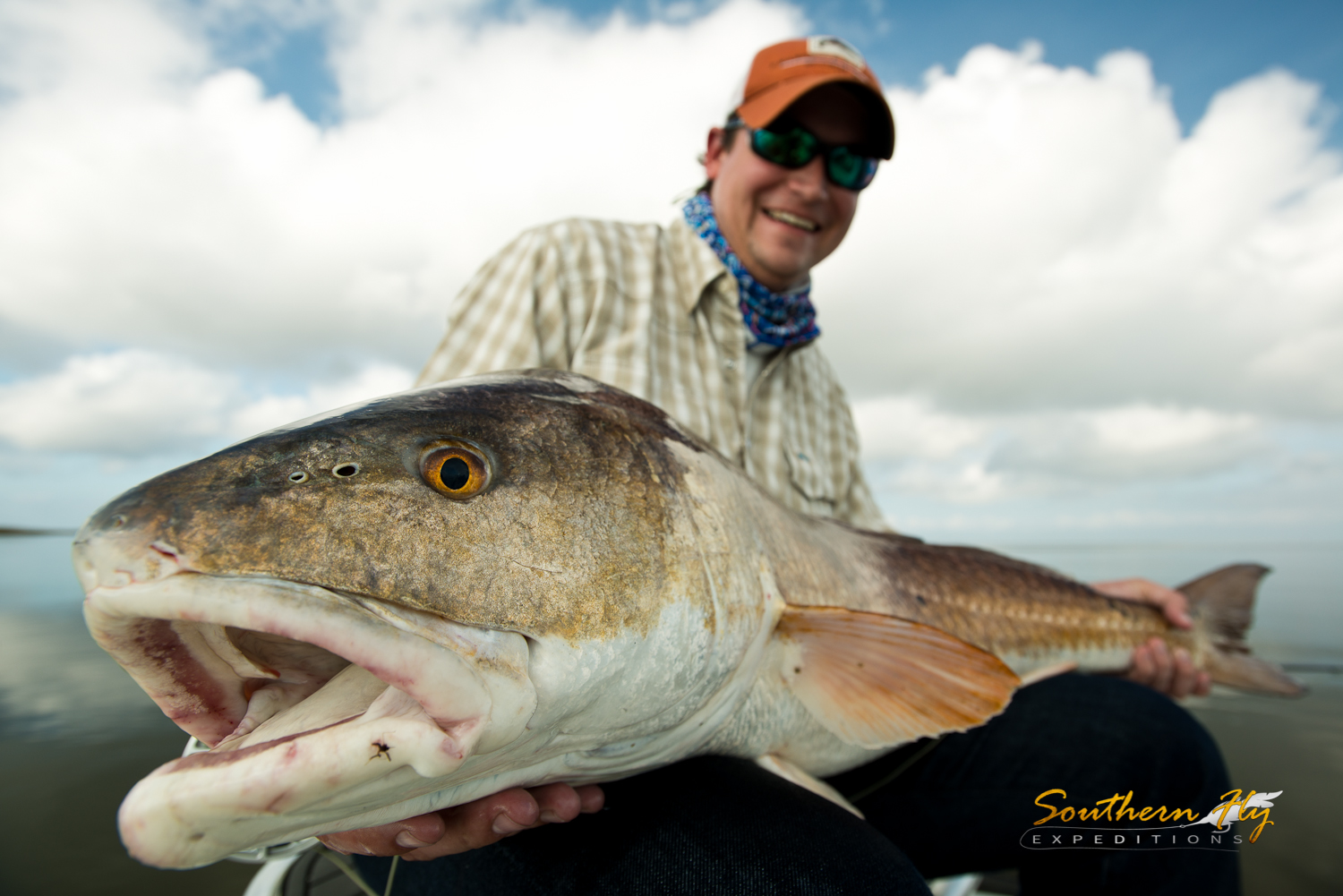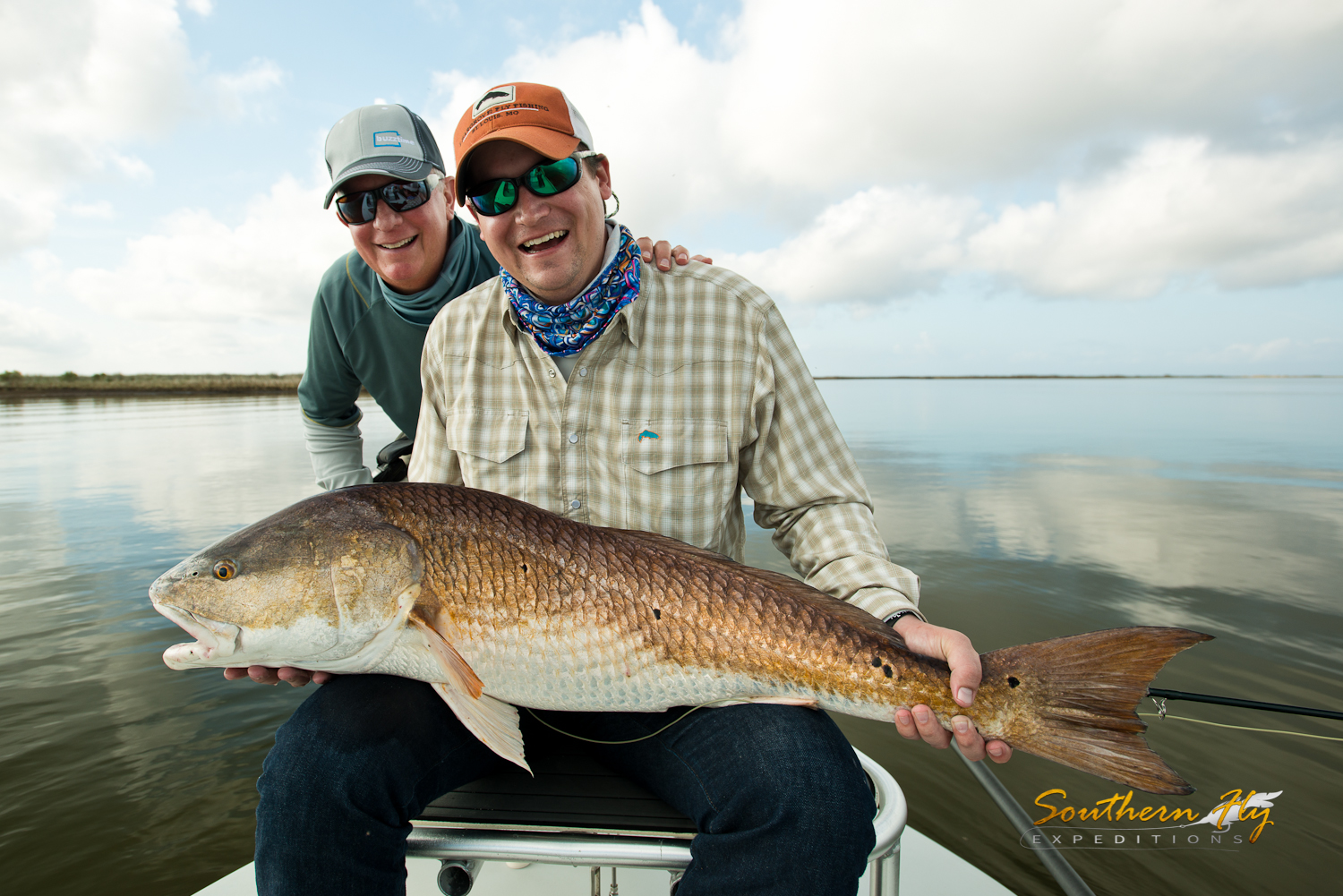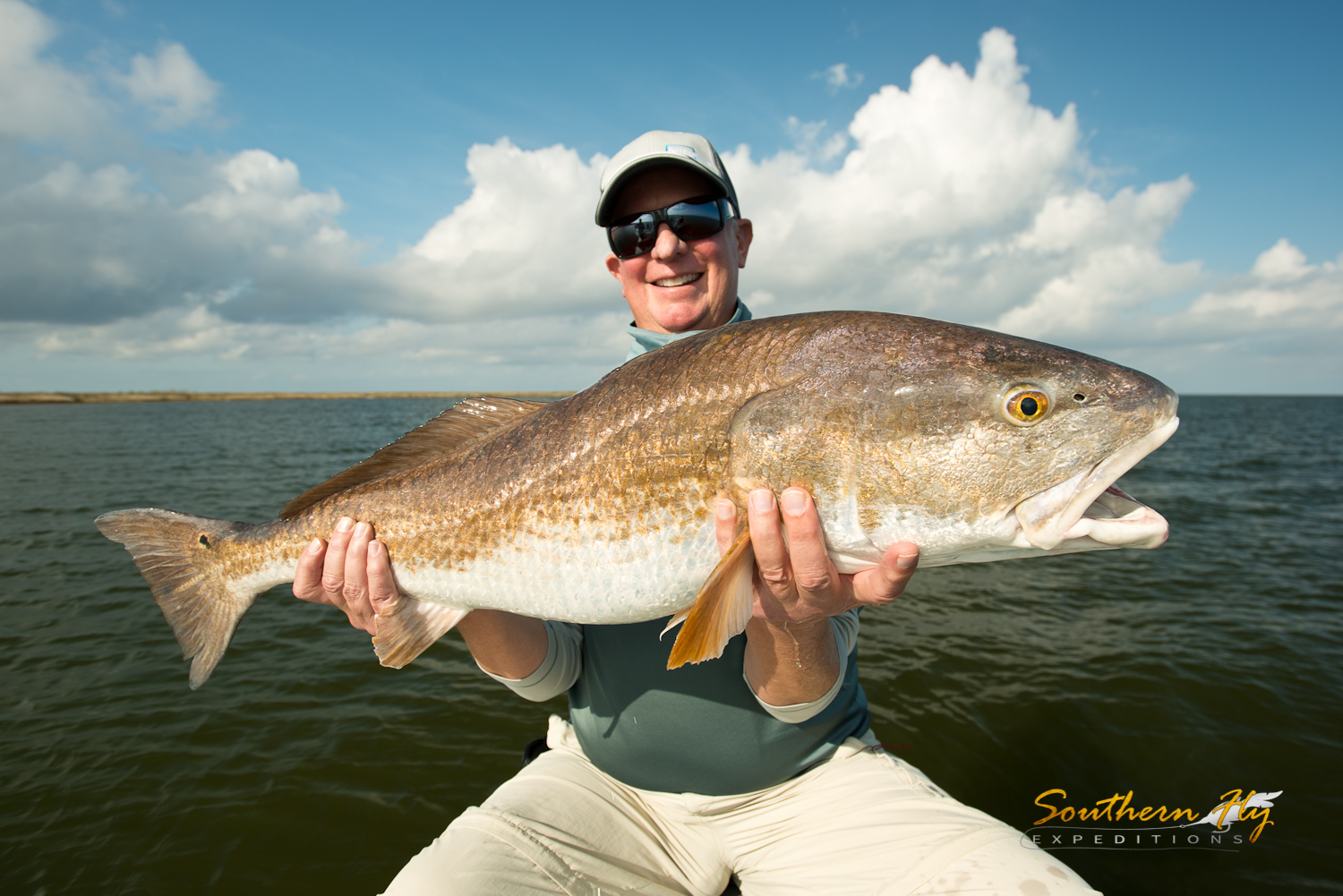 December 2016 Louisiana Fly Fishing with Southern Fly Expeditions
Fly Fishing in Louisiana has never been better than with Southern Fly Expeditions out of New Orleans. Join Captain Brandon Keck for a day on the water and set out in search of Redfish, Black Drum, Jack Crevalle and more in the inshore marshes of Southeastern Louisiana.
Redfish - also called Red Drum - also known as channel bass, redfish, spottail bass, or reds, is a fish found in the Gulf of Mexico and the Atlantic Ocean. The Redfish is related to the black drum. They thrive in the Southeastern Louisiana inshore waters.
Redfish are a dark red color on the back, which fades into white on the belly. The redfish also has a signature black spot or eyespot near the tail that makes the fish identifiable. Redfish and Black Drum get their name from the Red drum croaking or drumming sound when distressed.
The most distinguishing mark on the red drum is one large black spot on the upper part of the tail base. Having multiple spots is not uncommon for this fish, but having no spots is extremely rare. This is thought to be because the black spot near their tail can confuse predators into believing that their head is actually located at their tail end, allowing the fish time to escape. In the summer and fall adult redfish feed on crabs, mullet and shrimp - while in the spring and winter months they feed on other fish like pinfish, lizard fish and more.
Fly fishing with southern fly expeditions - fly fishing of New Orleans - has never been better. Southern Fly Expeditions is located at 156 Millaudon Street, New Orleans LA 70118
Fly Fishing Redfish - New Orleans Fly Fishing with Southern Fly Expeditions
Looking for the best Redfish fly fishing in Southern Louisiana? Southern Fly Expeditions and Captain Brandon Keck is the best fly fishing guide and charter in the Southeast. Book your trip today and catch huge redfish, black drunk and jack crevalle. Redfish fly fishing requires an experienced guide that will get you in front of the fish so you can cast to the right spot. Sight fishing requires skill and precision, and a knowledgeable guide for New Orleans Louisiana Fly Fishing.
Captain Brandon Keck has over ten years of experience casting and five years as a guide, working out of the New Orleans area. When is the best time to fly fish for redfish? Anytime! Louisiana has such a temperate climate that it enables anyone to fish year round for redfish in southeastern Louisiana.
Southern Fly Expeditions is located at 156 Millaudon Street, New Orleans Louisiana 70118.
Fly Fishing new orleans with Southern Fly Expeditions best louisiana fly fishing guide
Southern Fly Expeditions fly fishing for redfish in the louisiana marsh