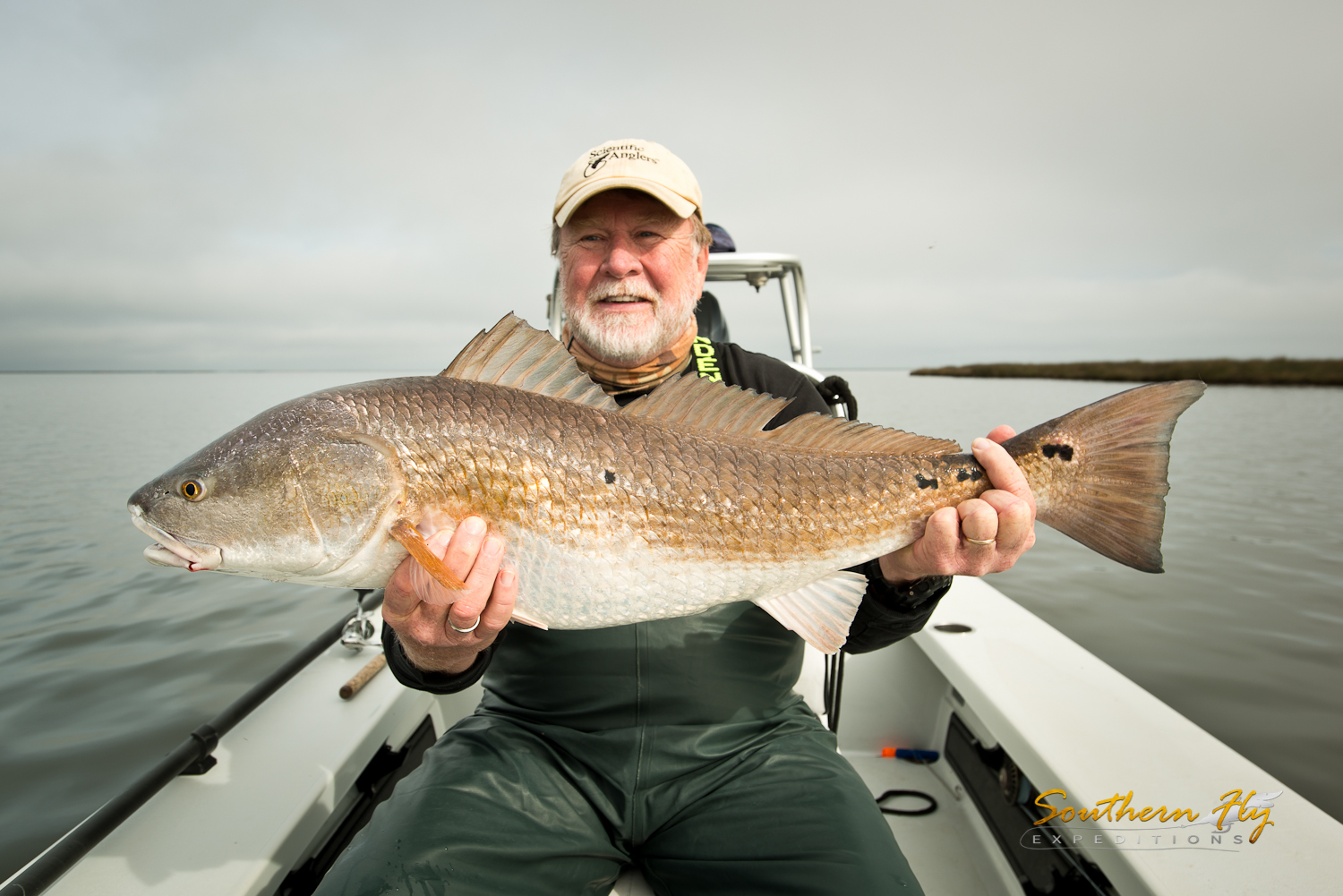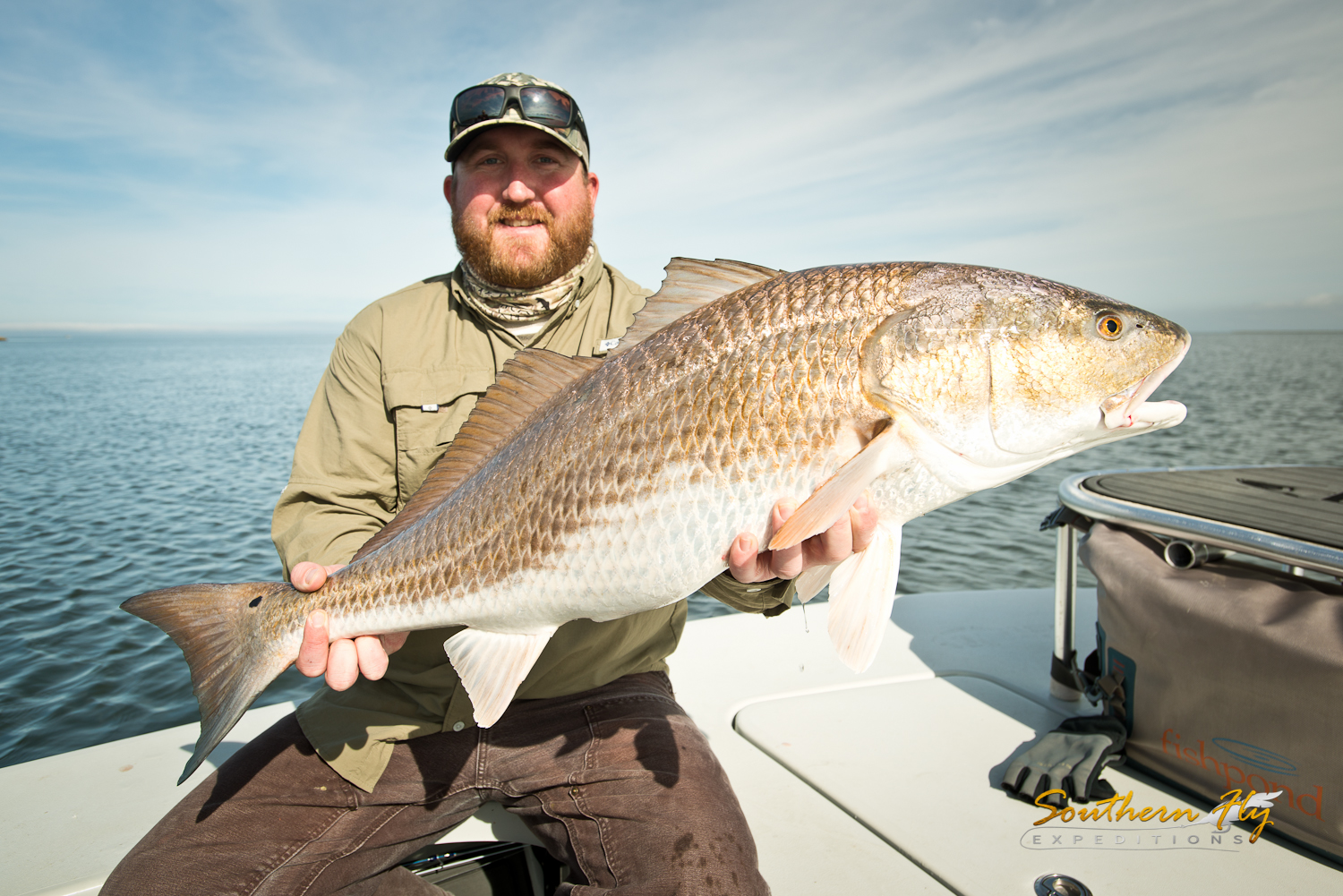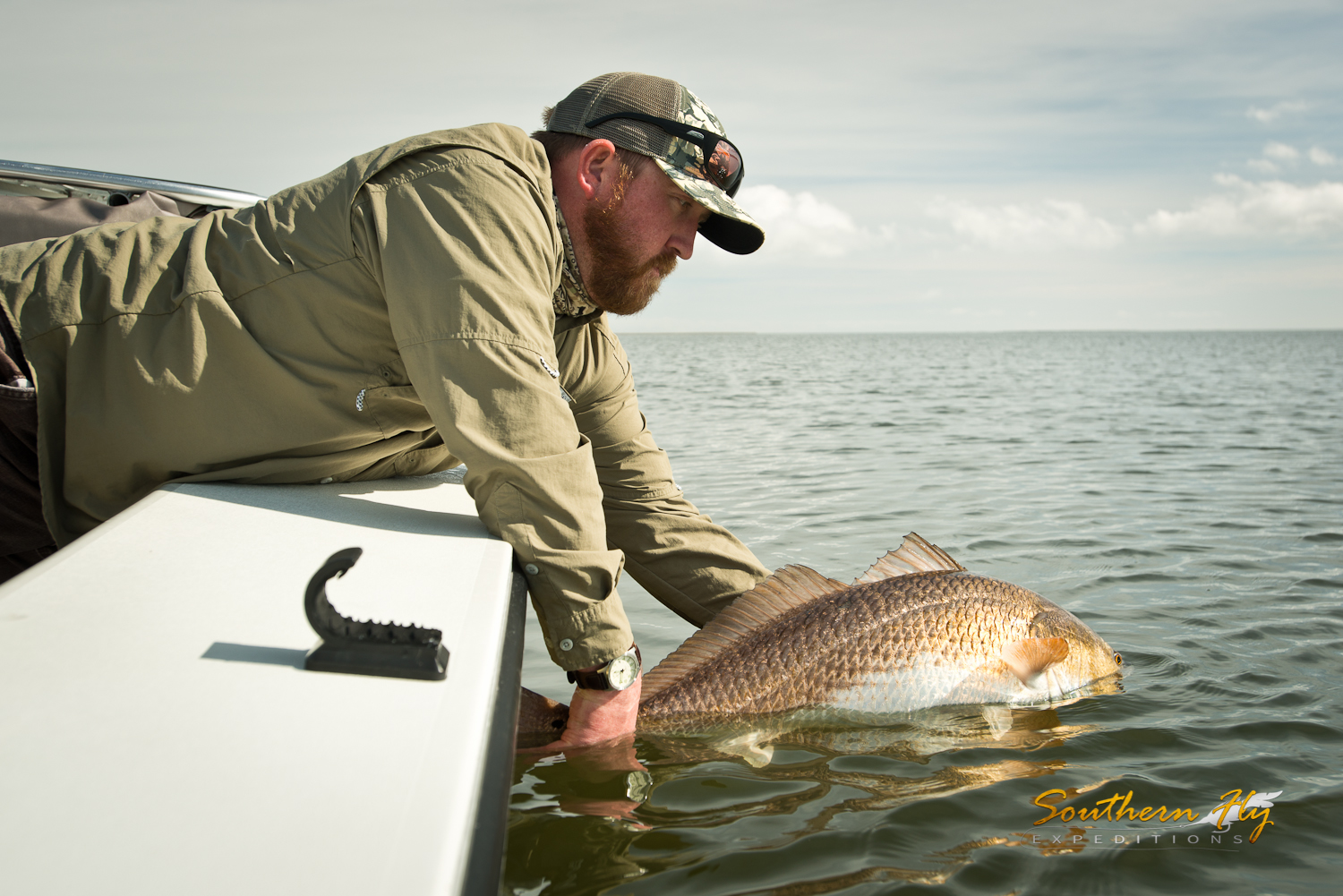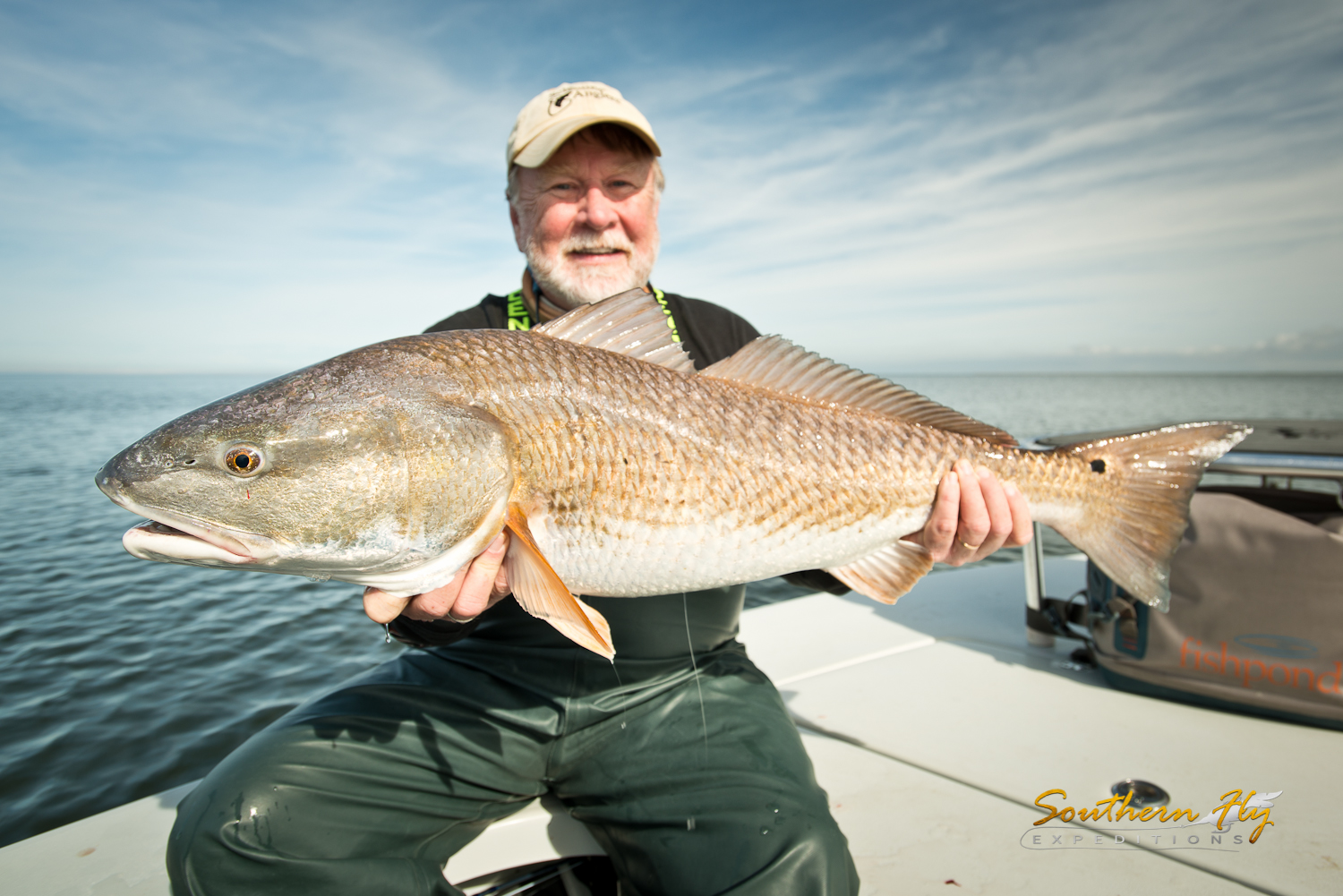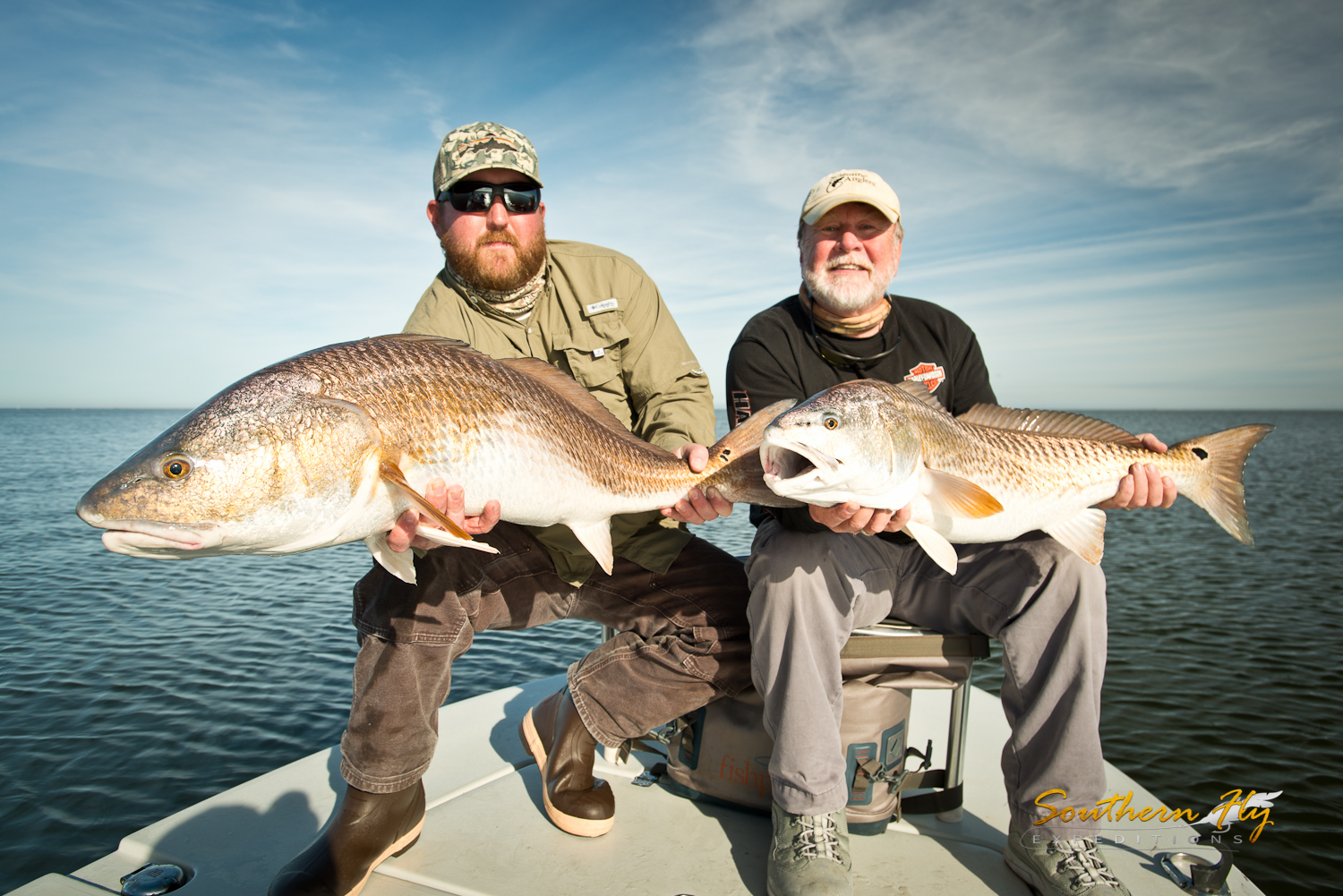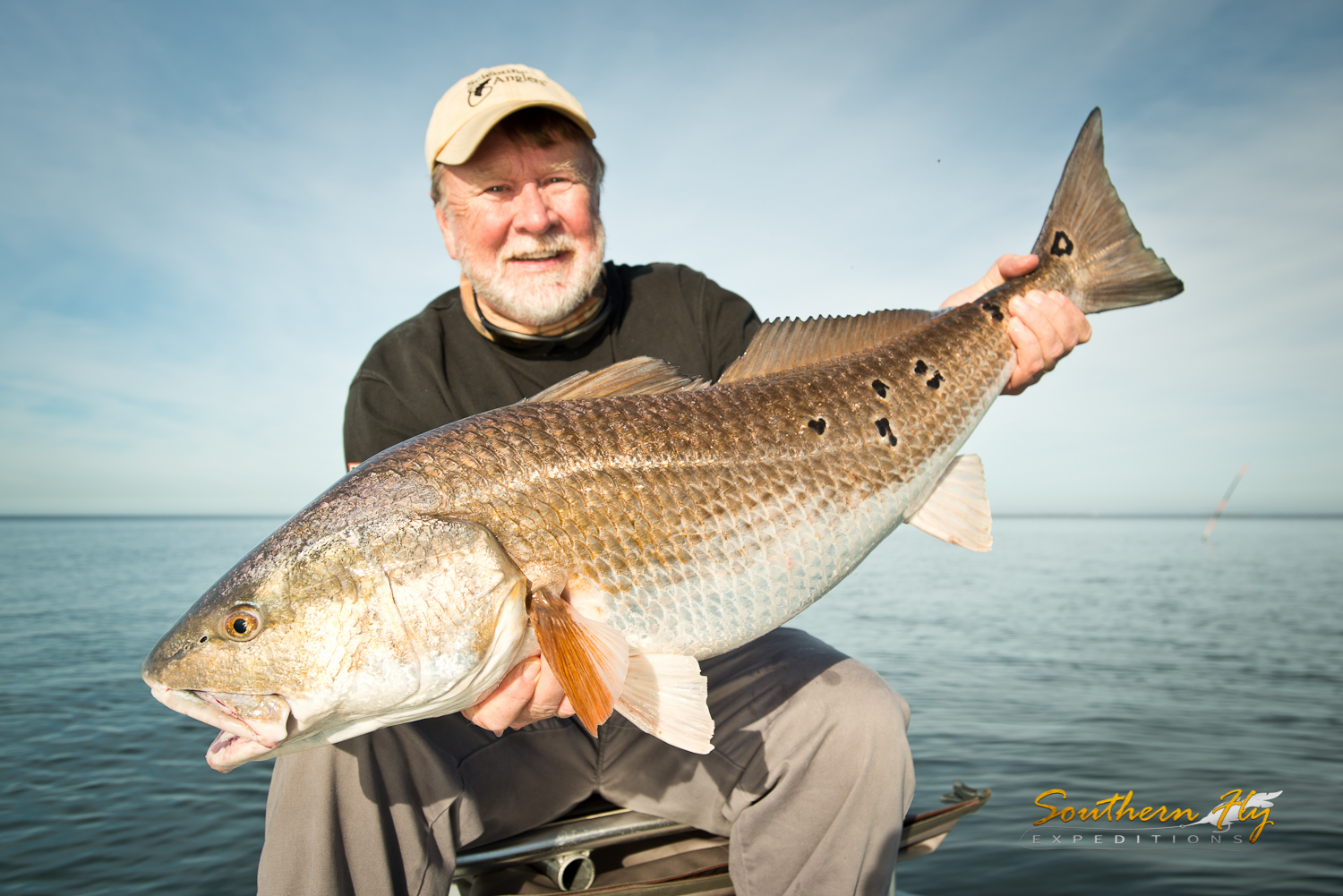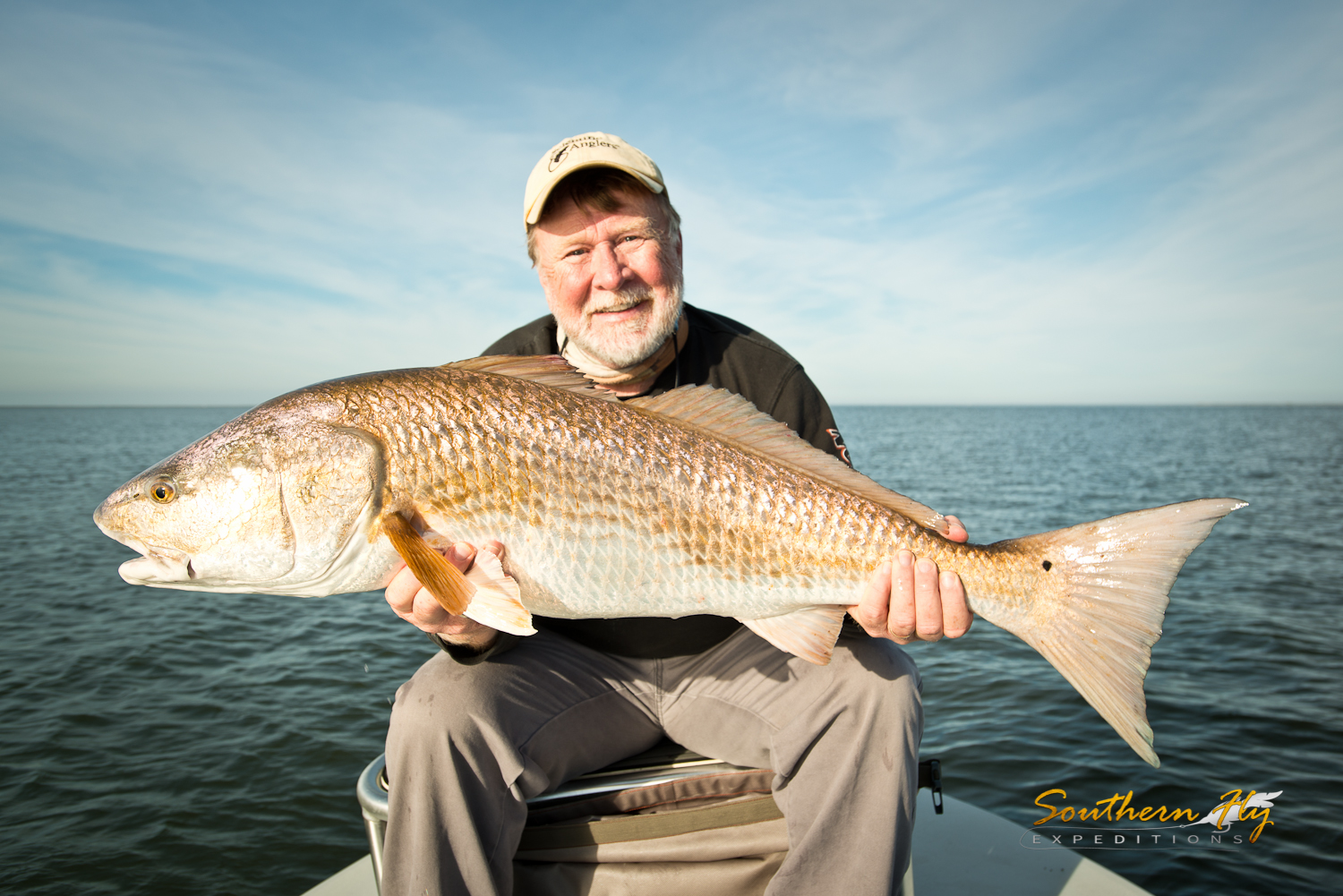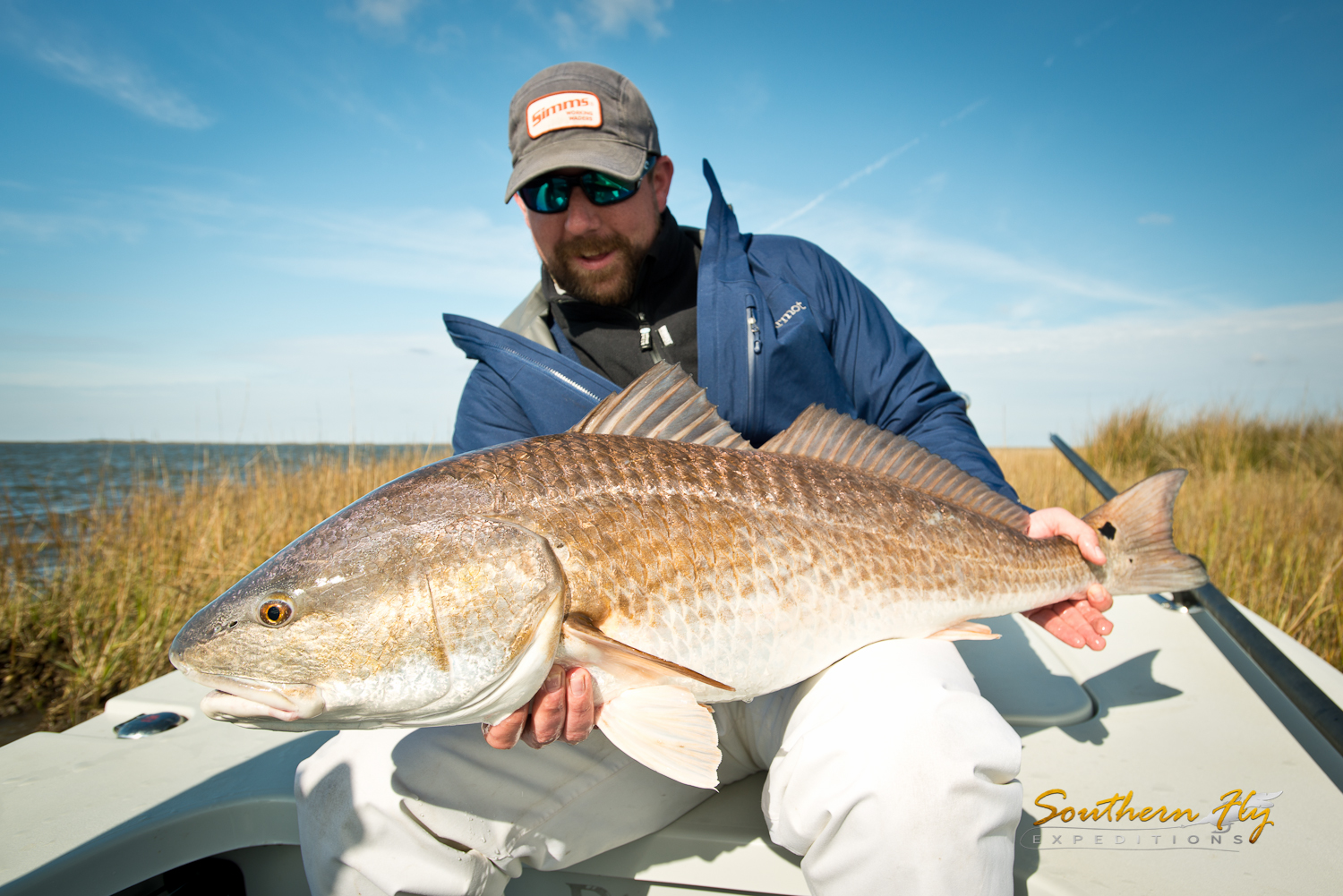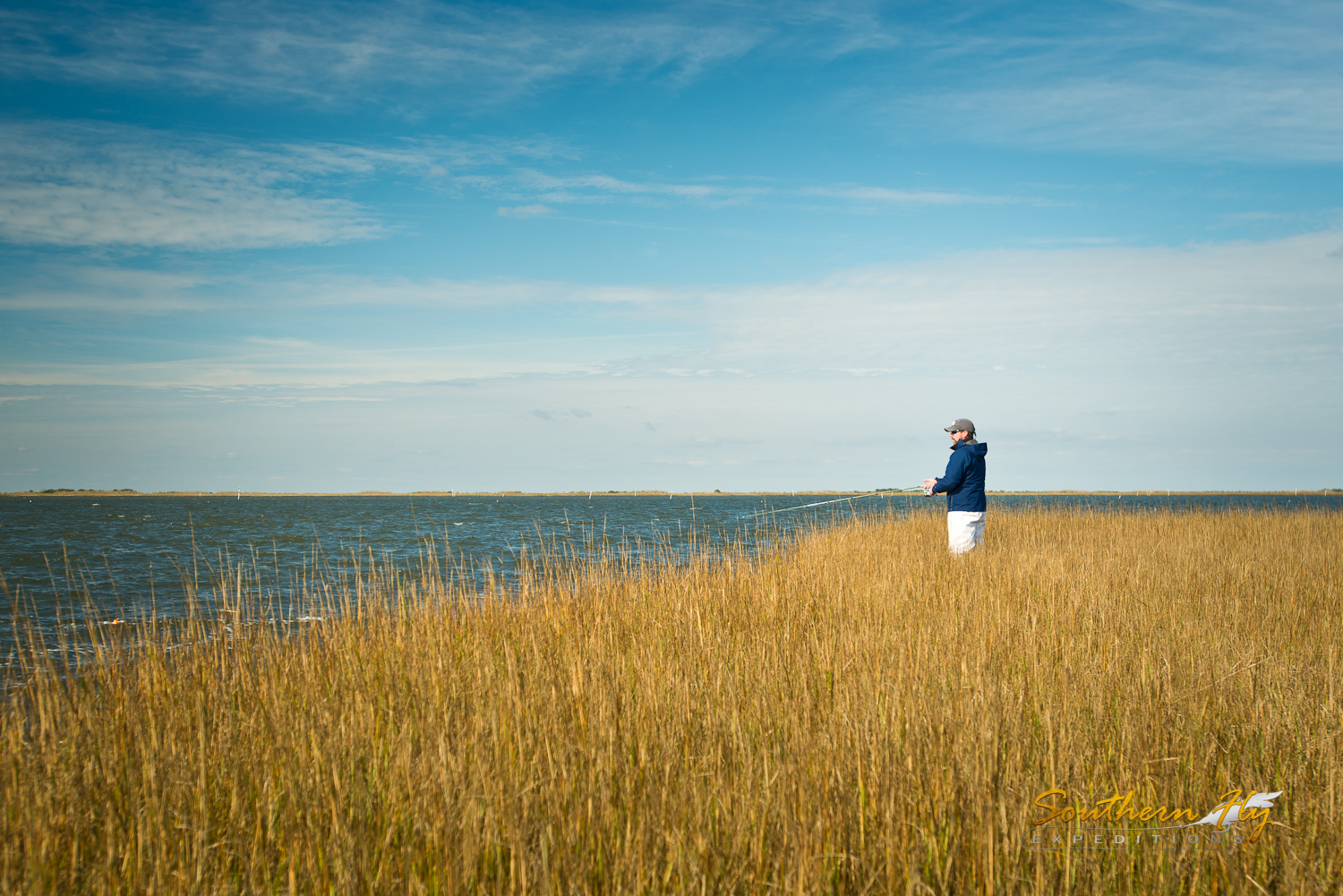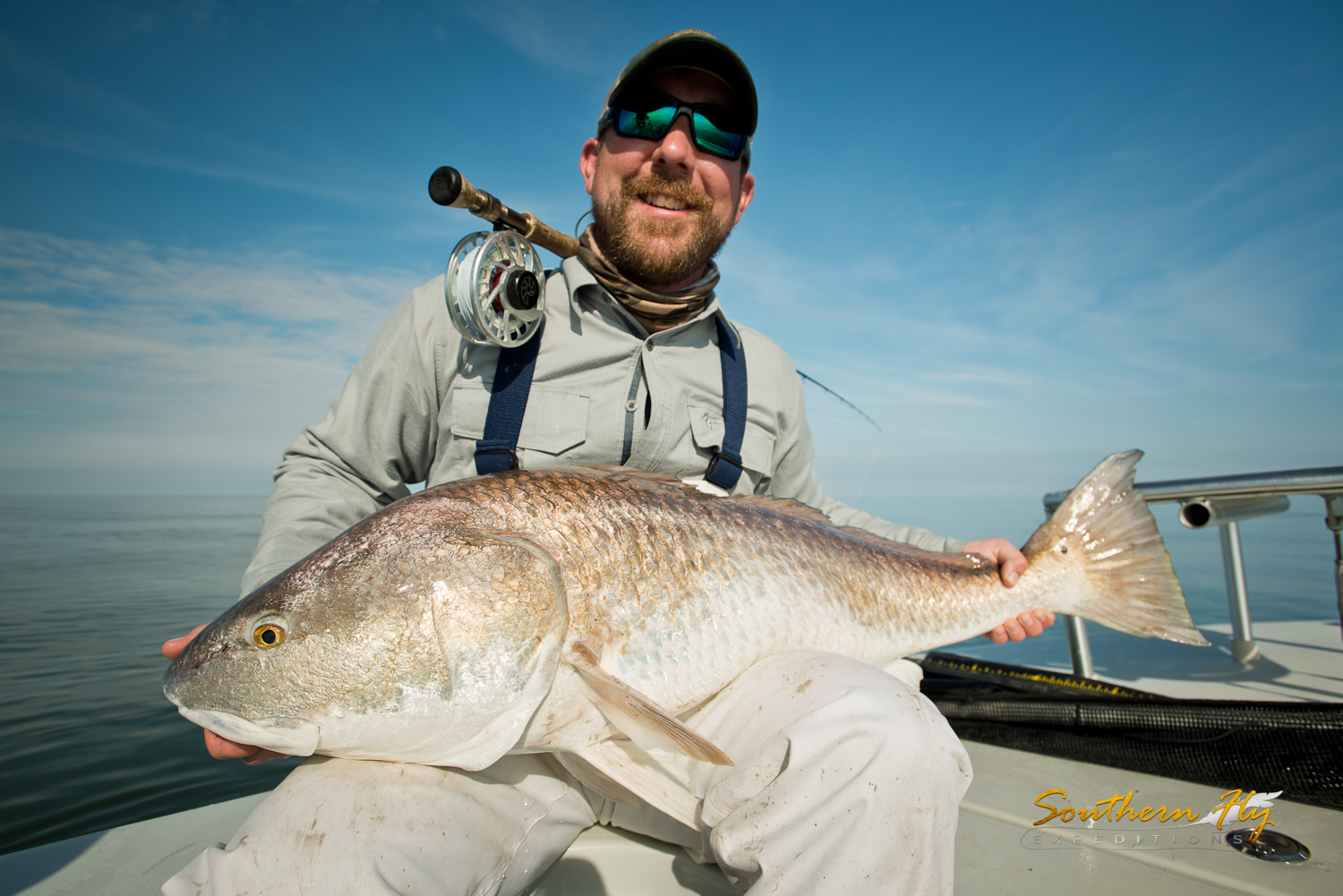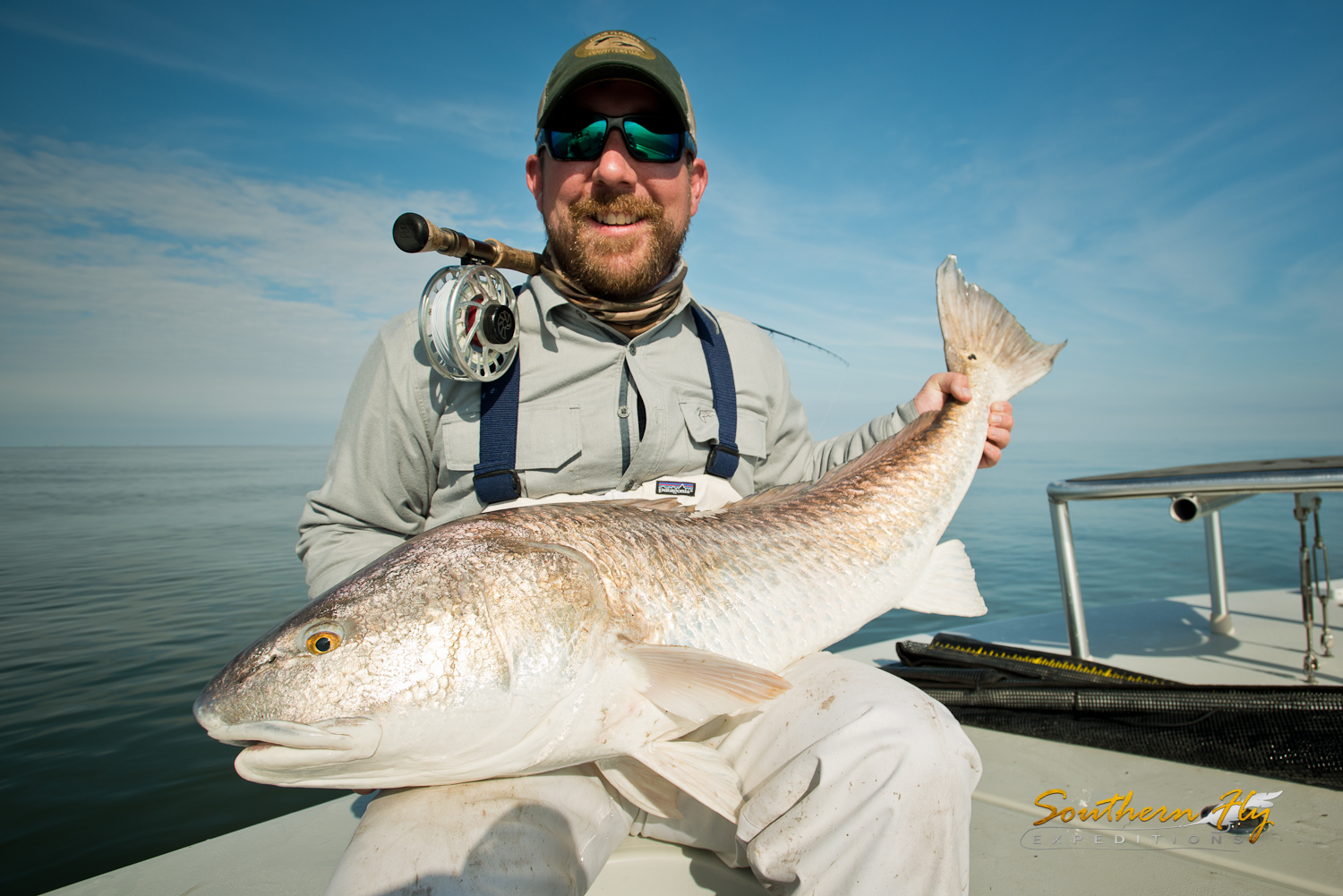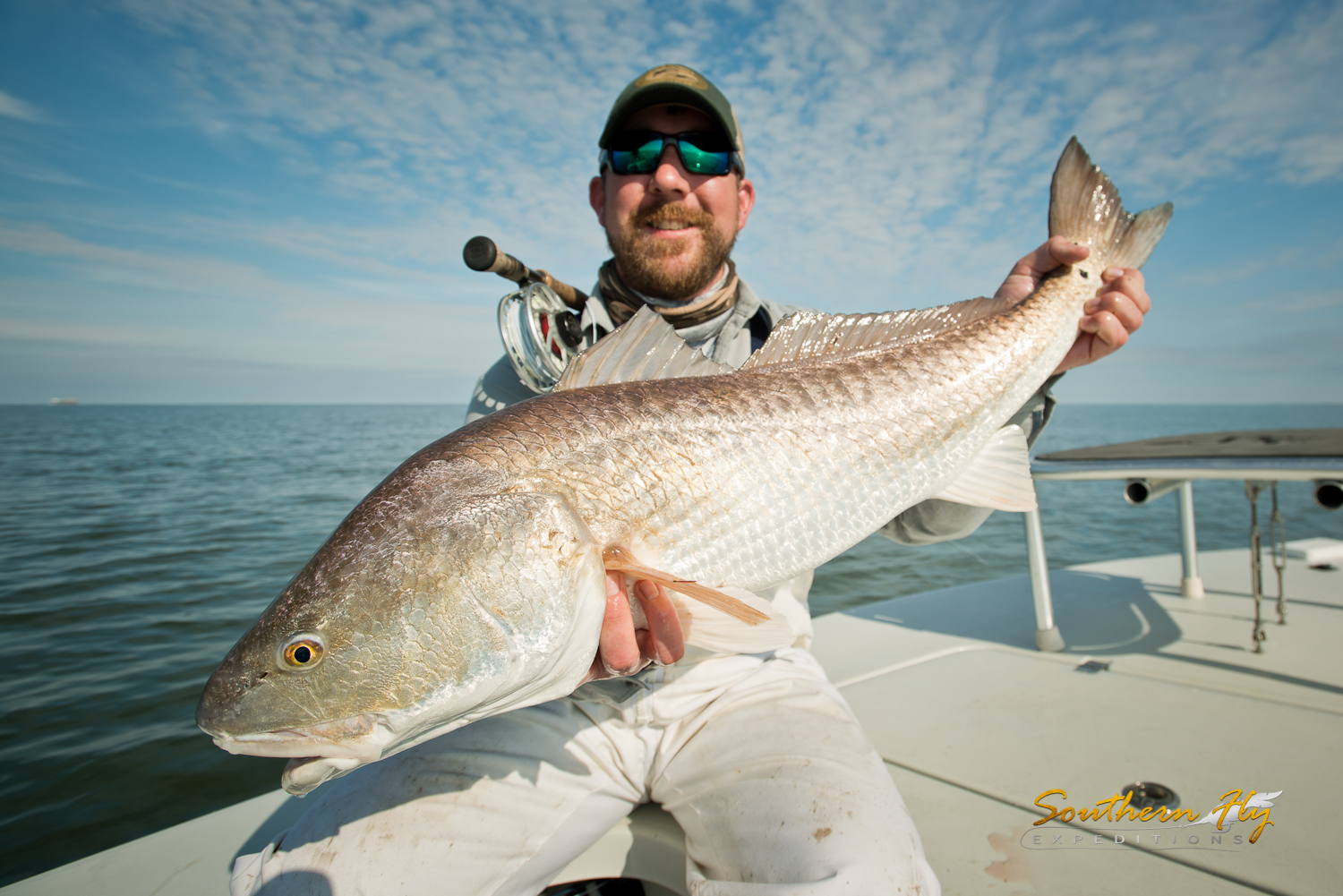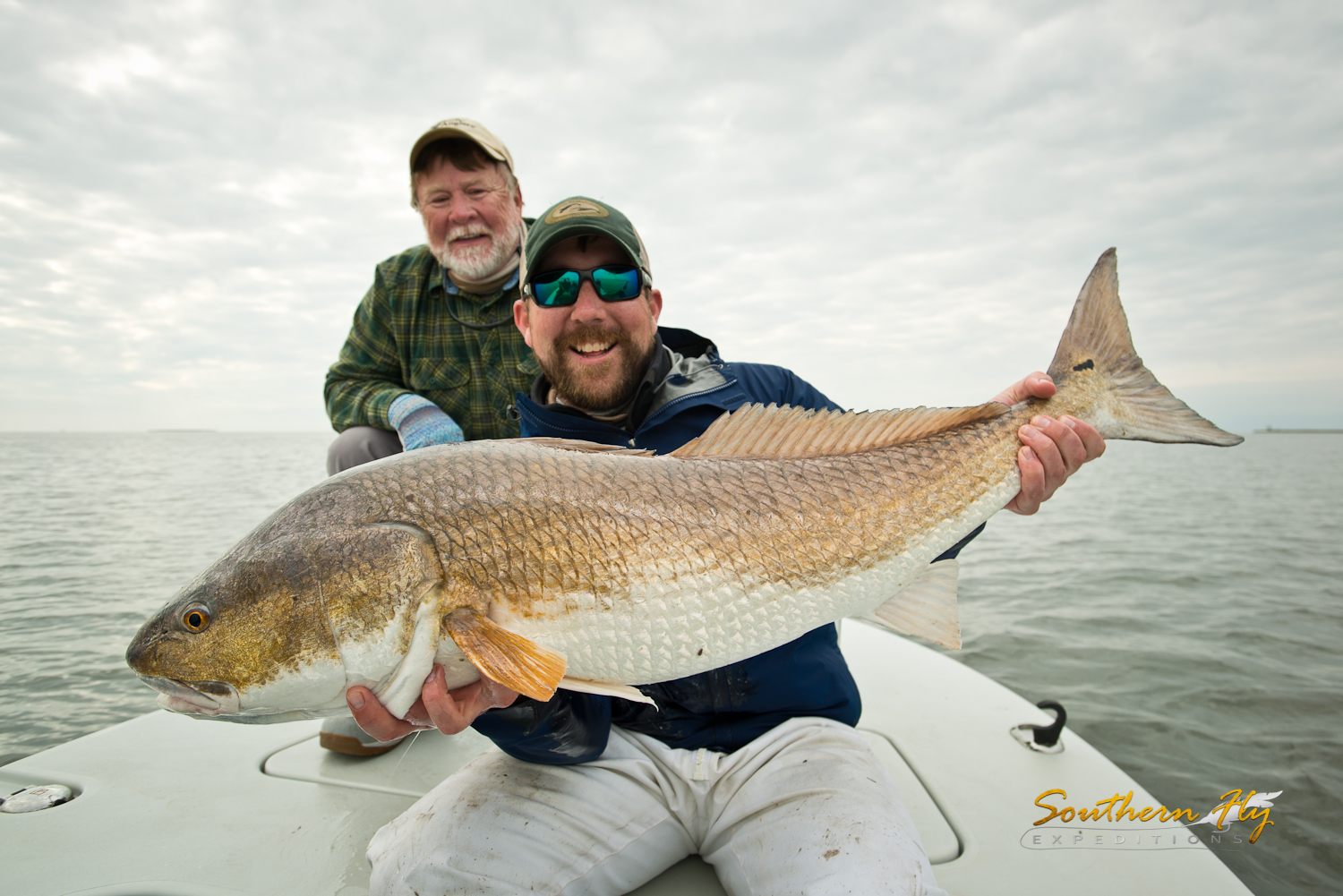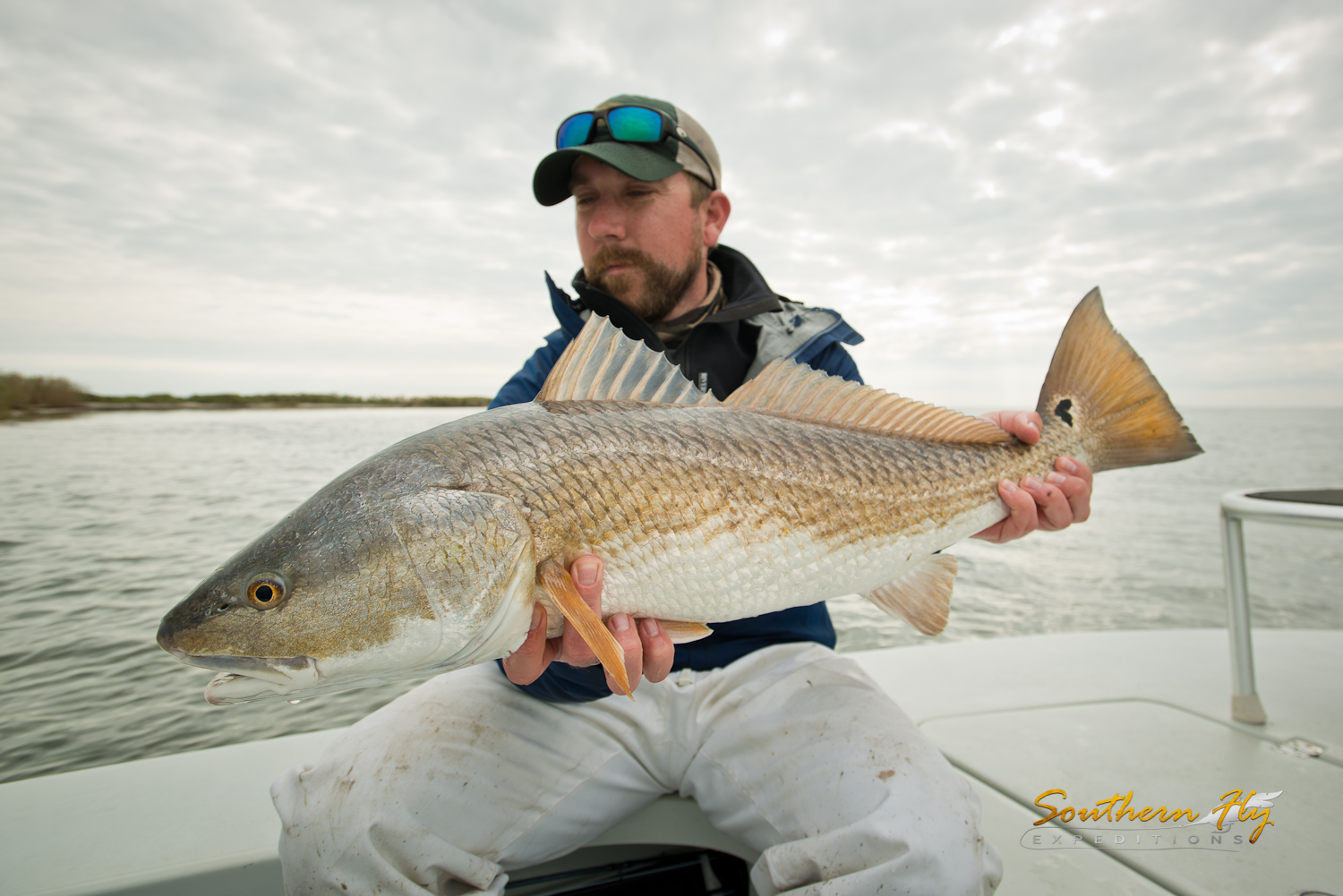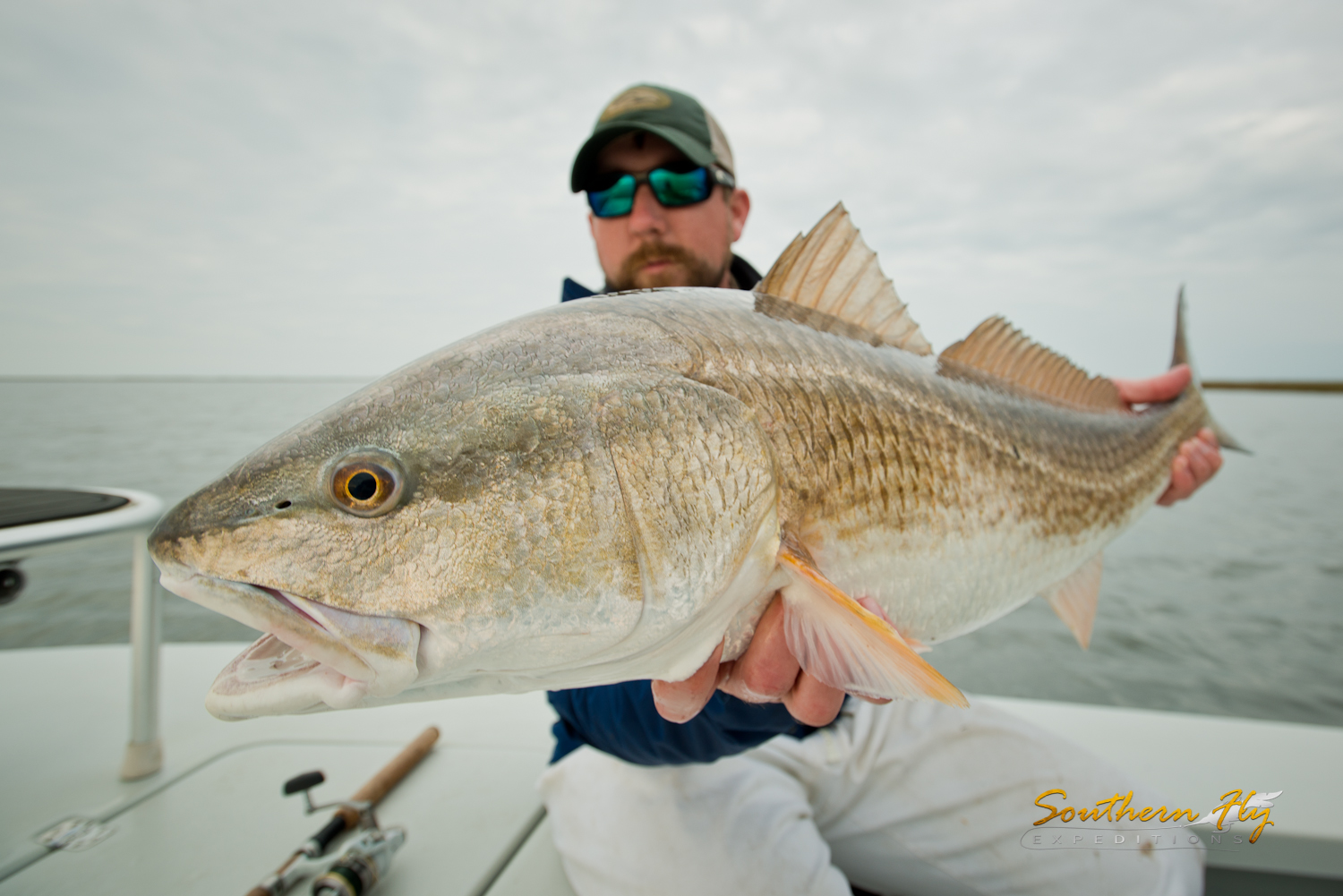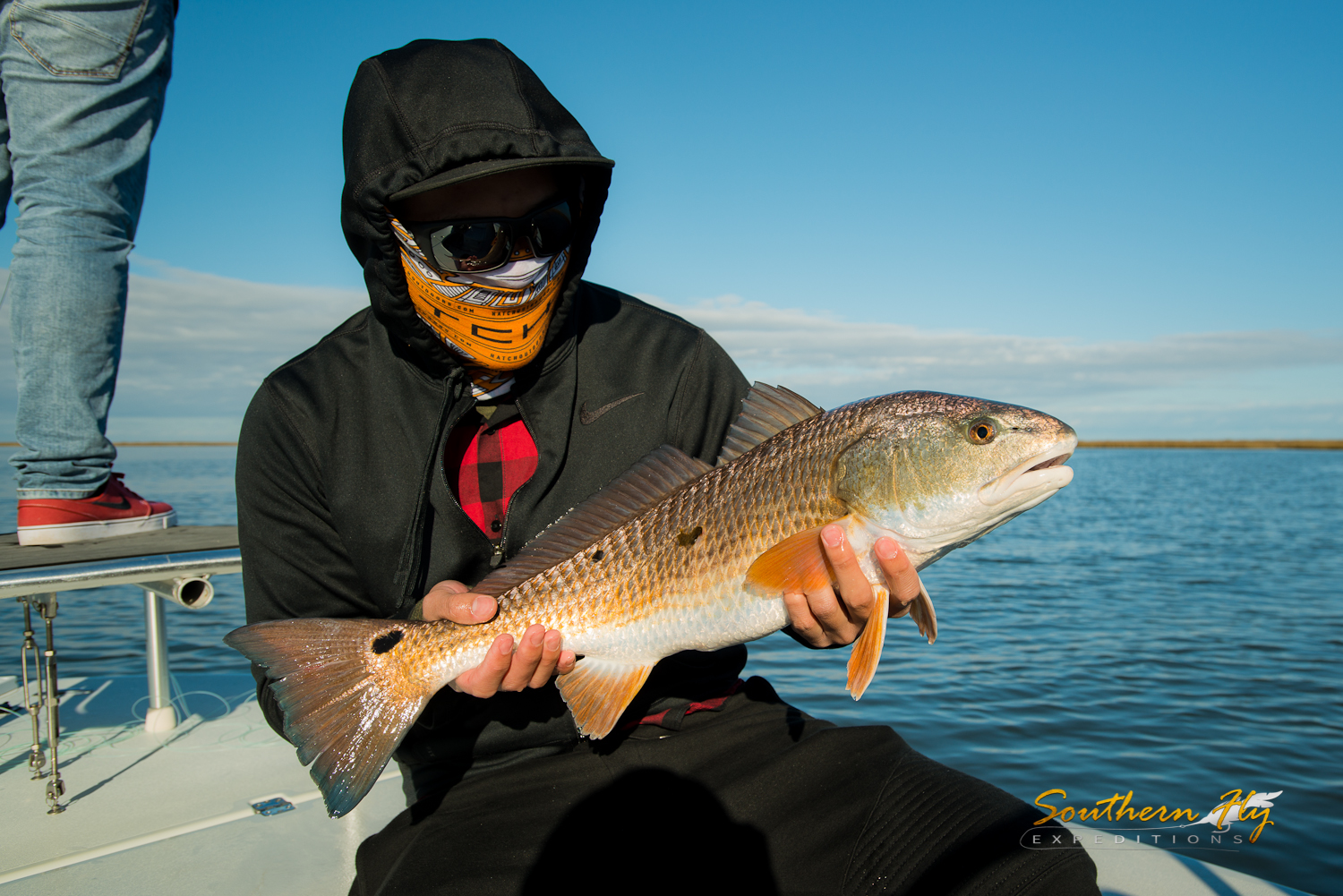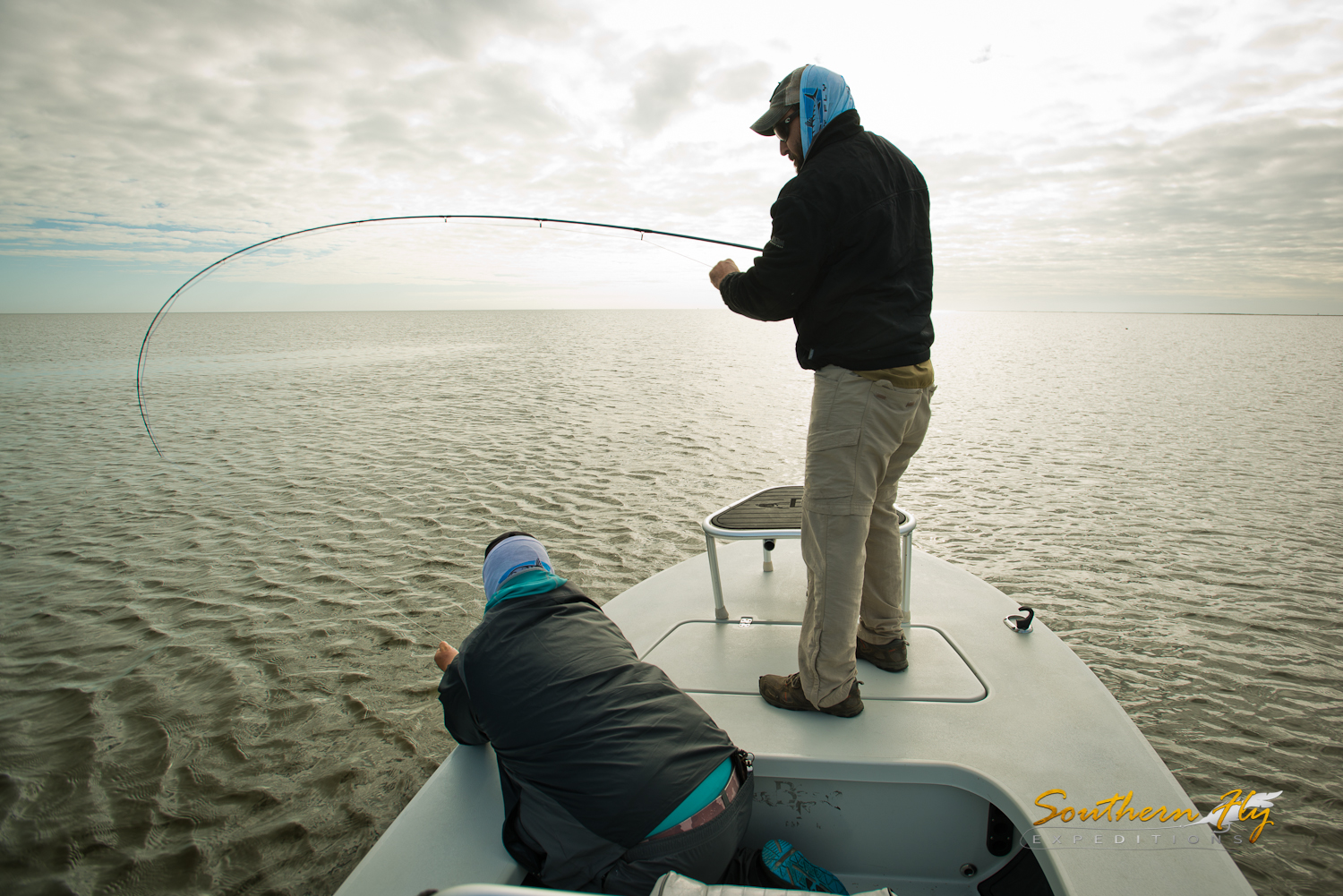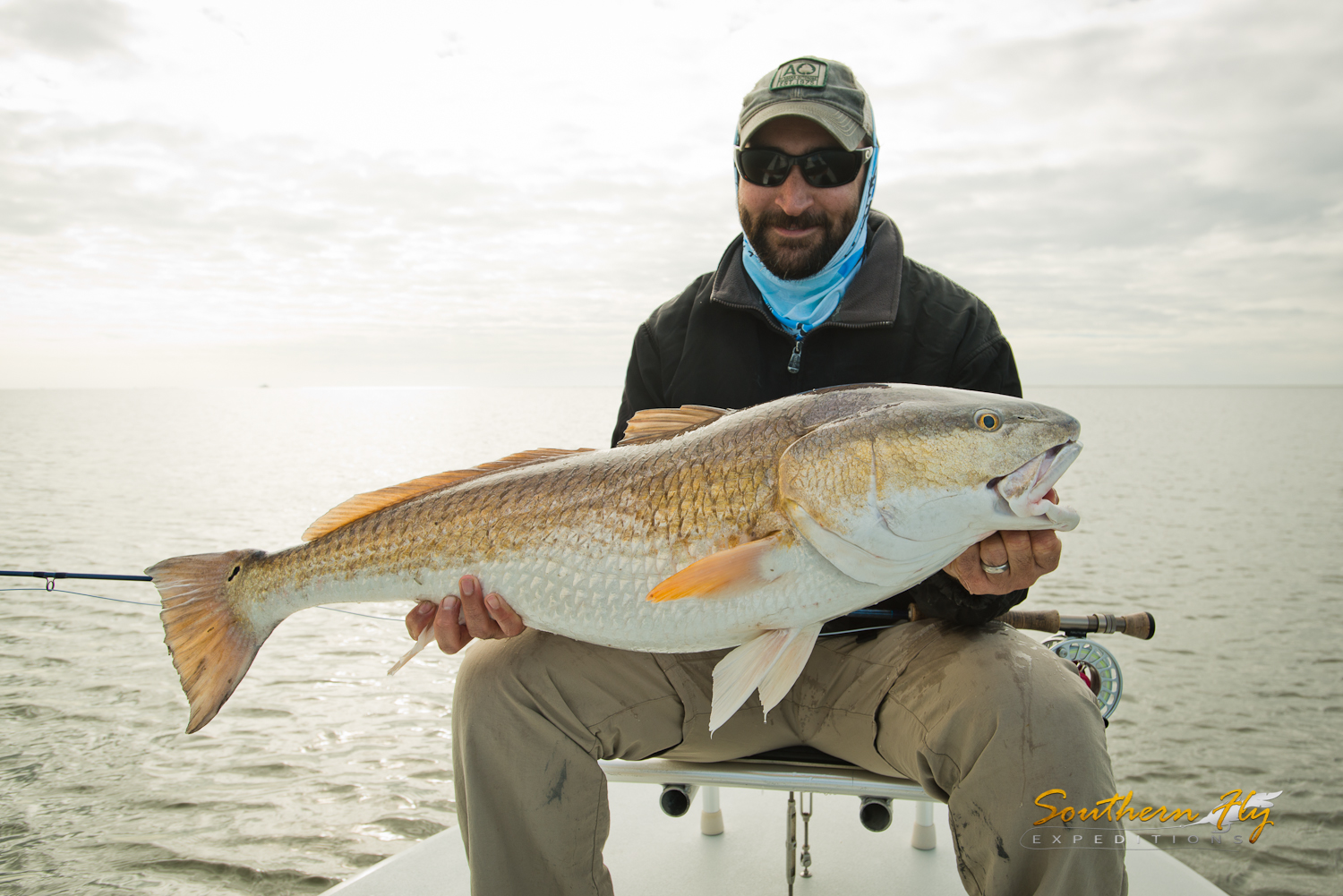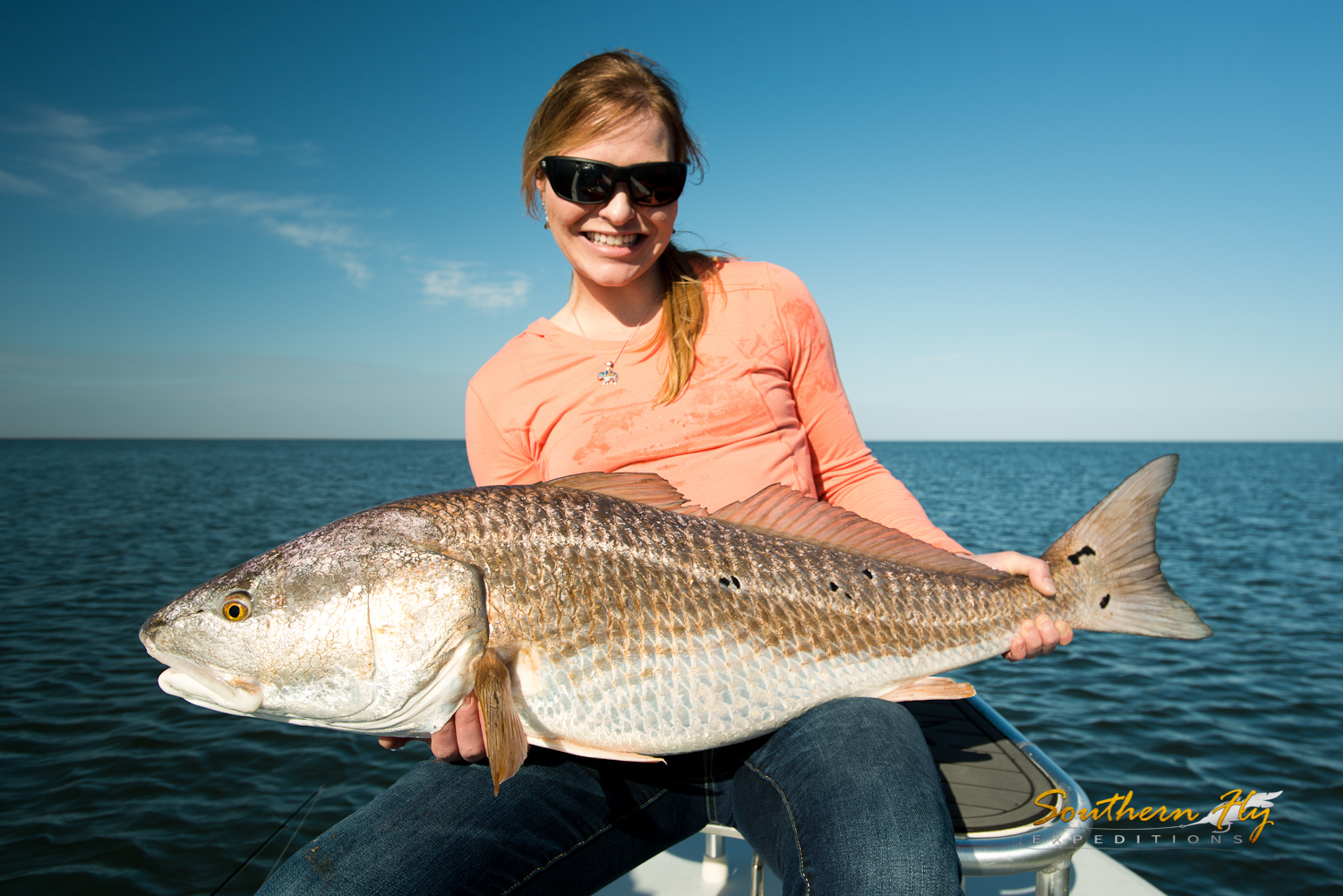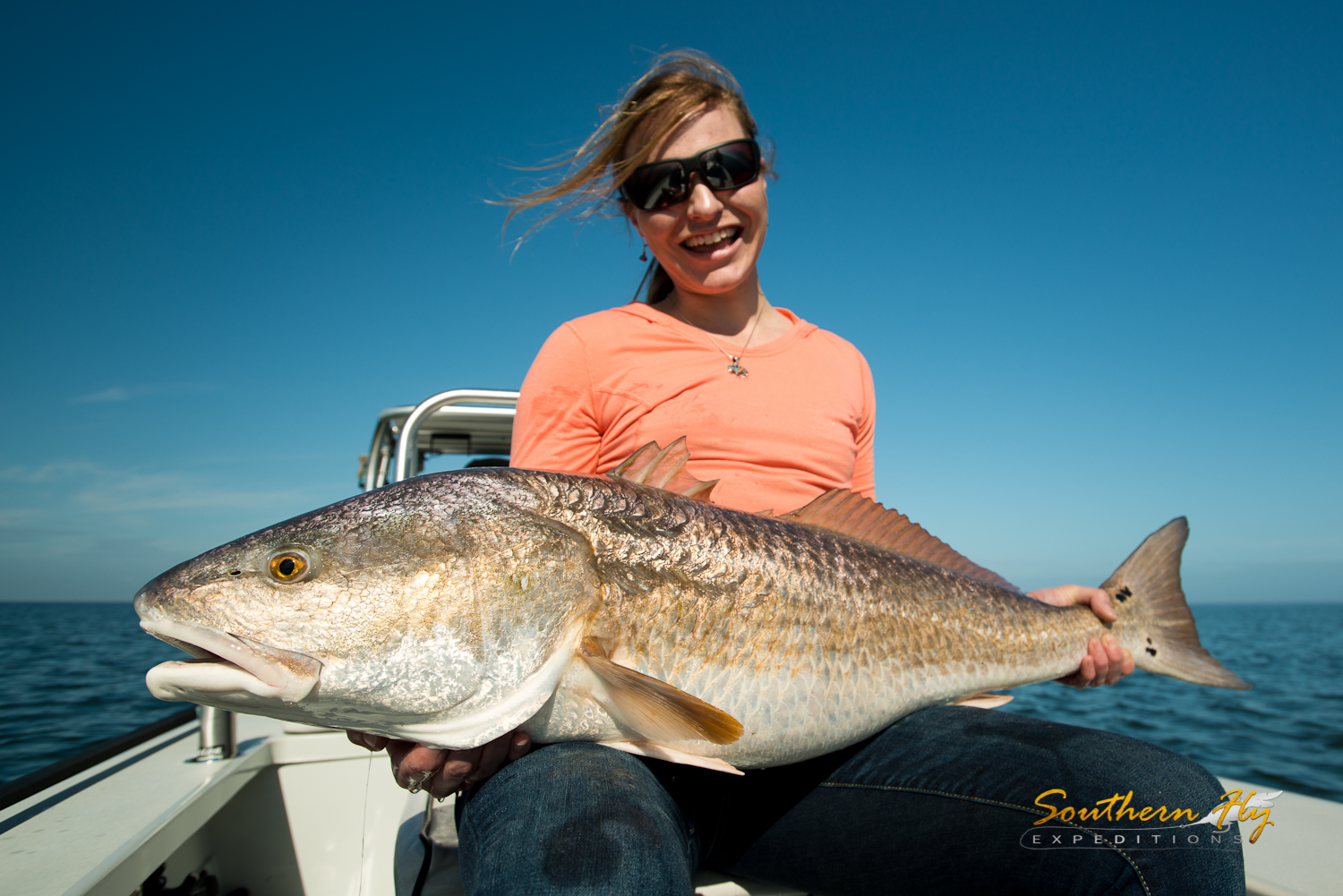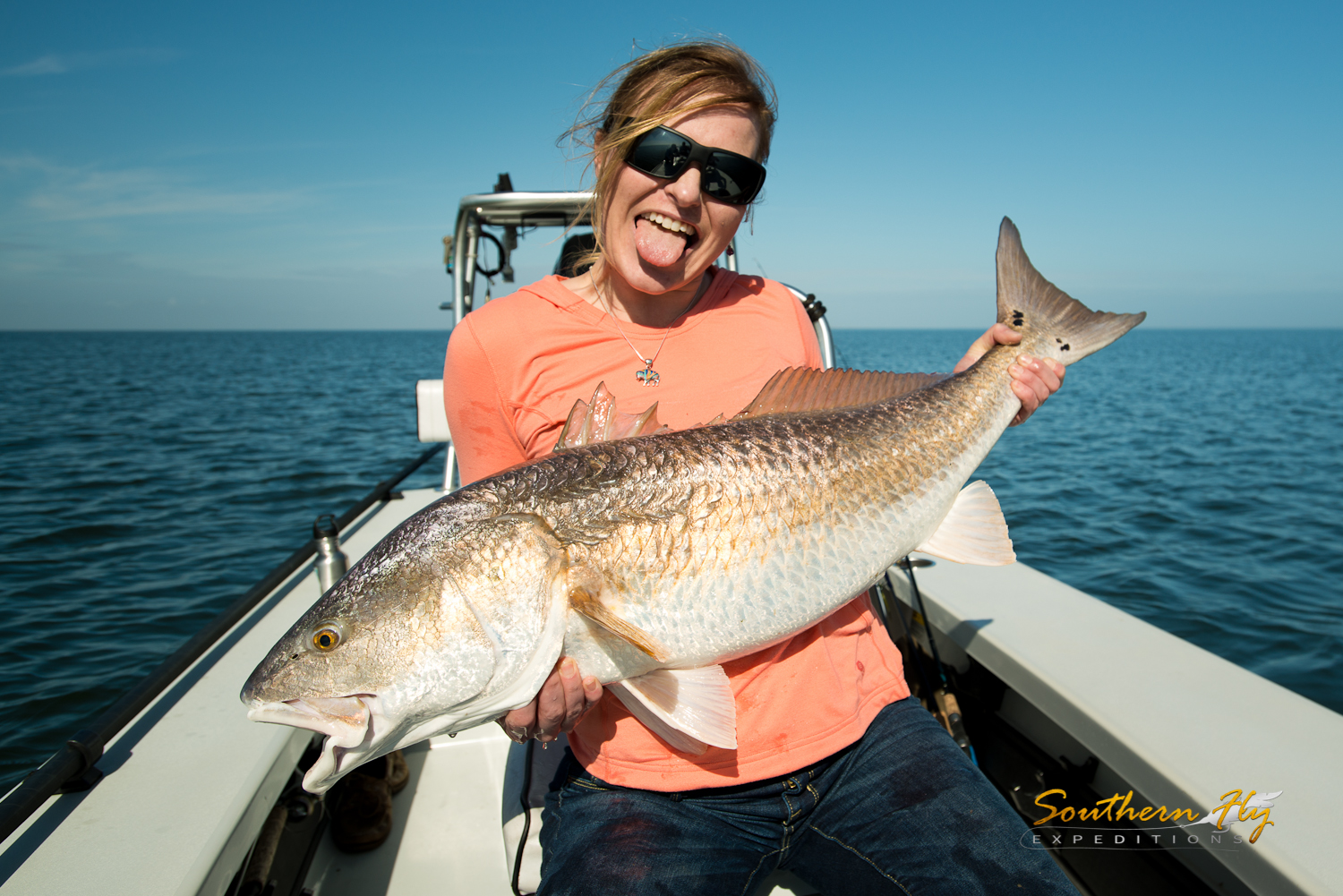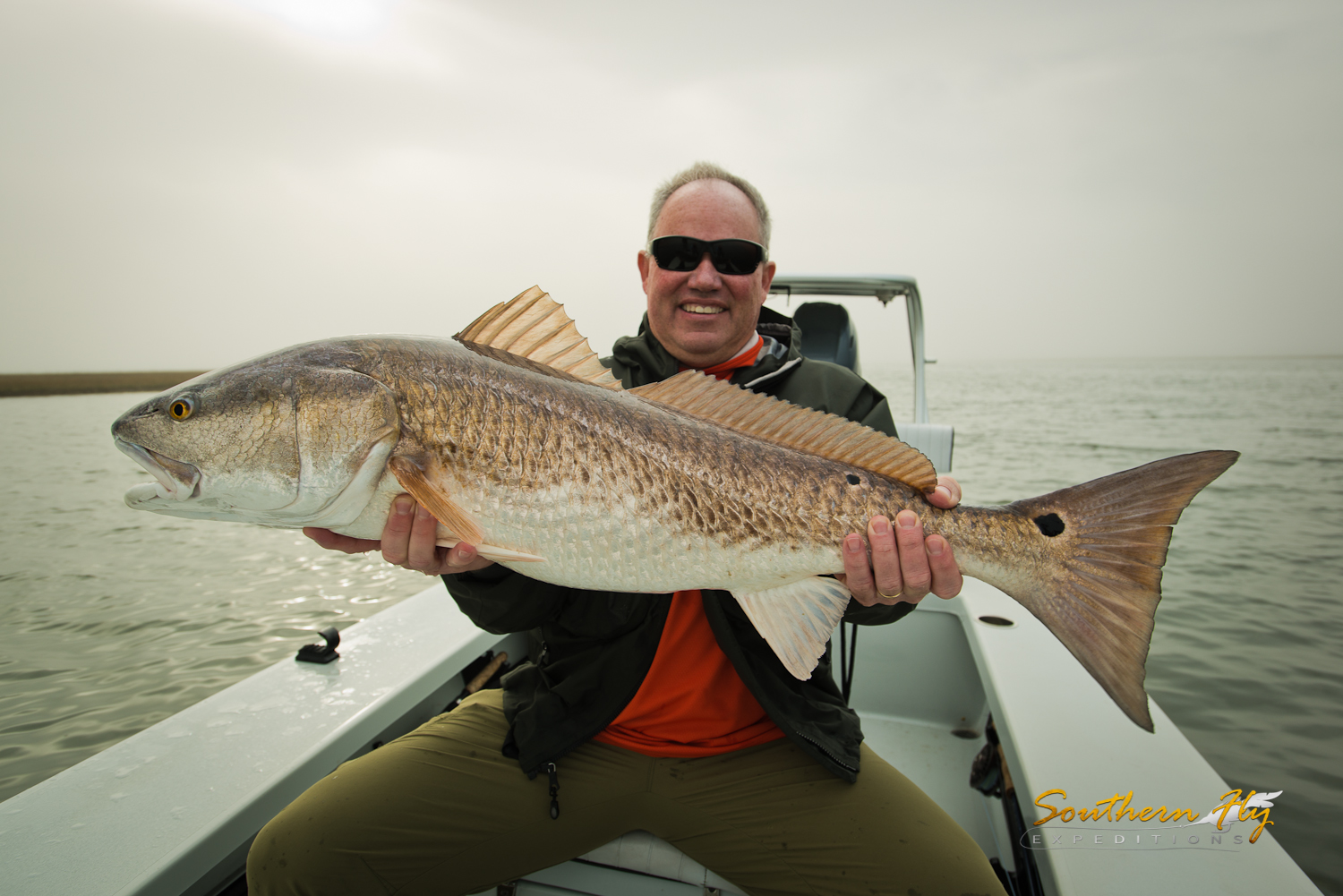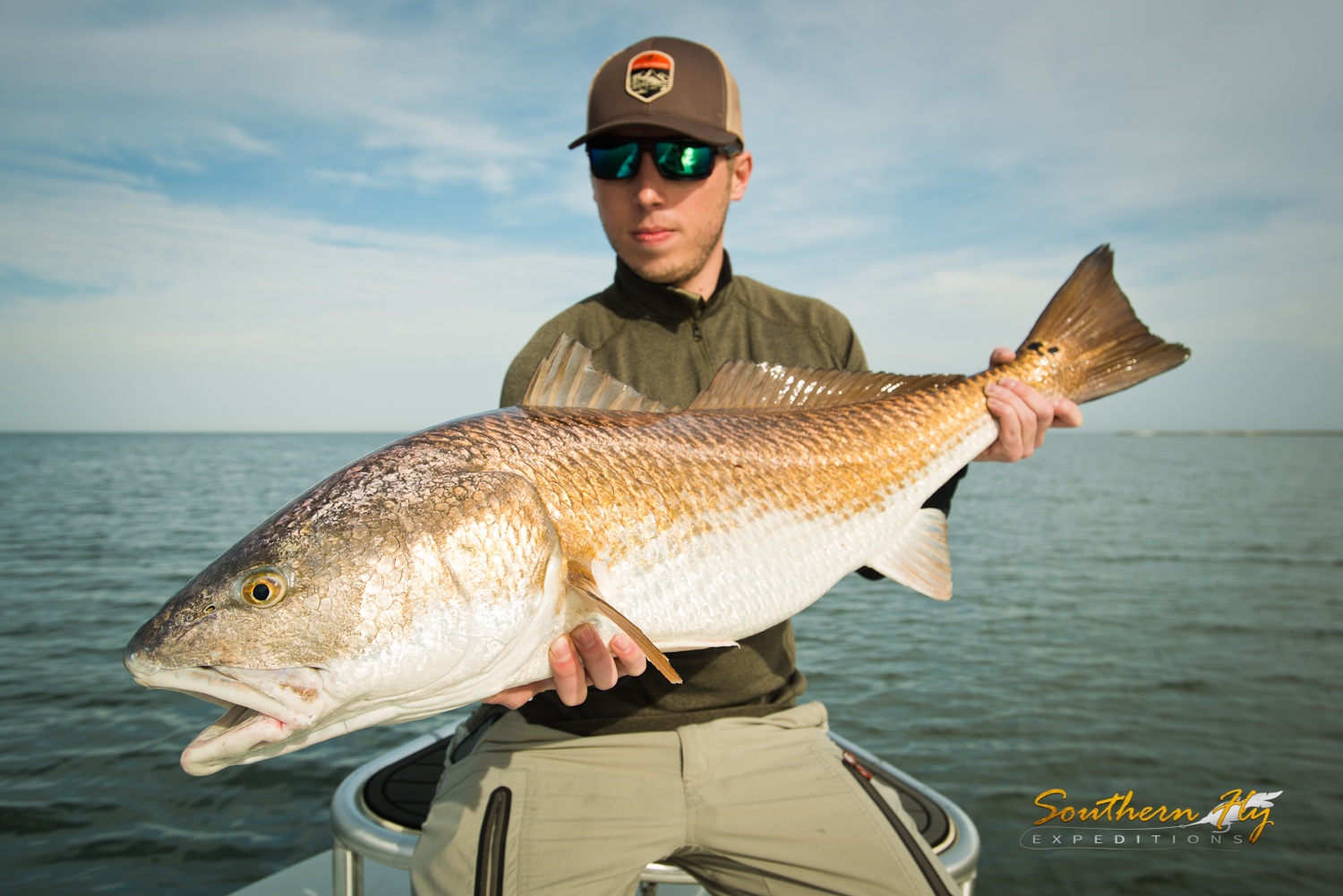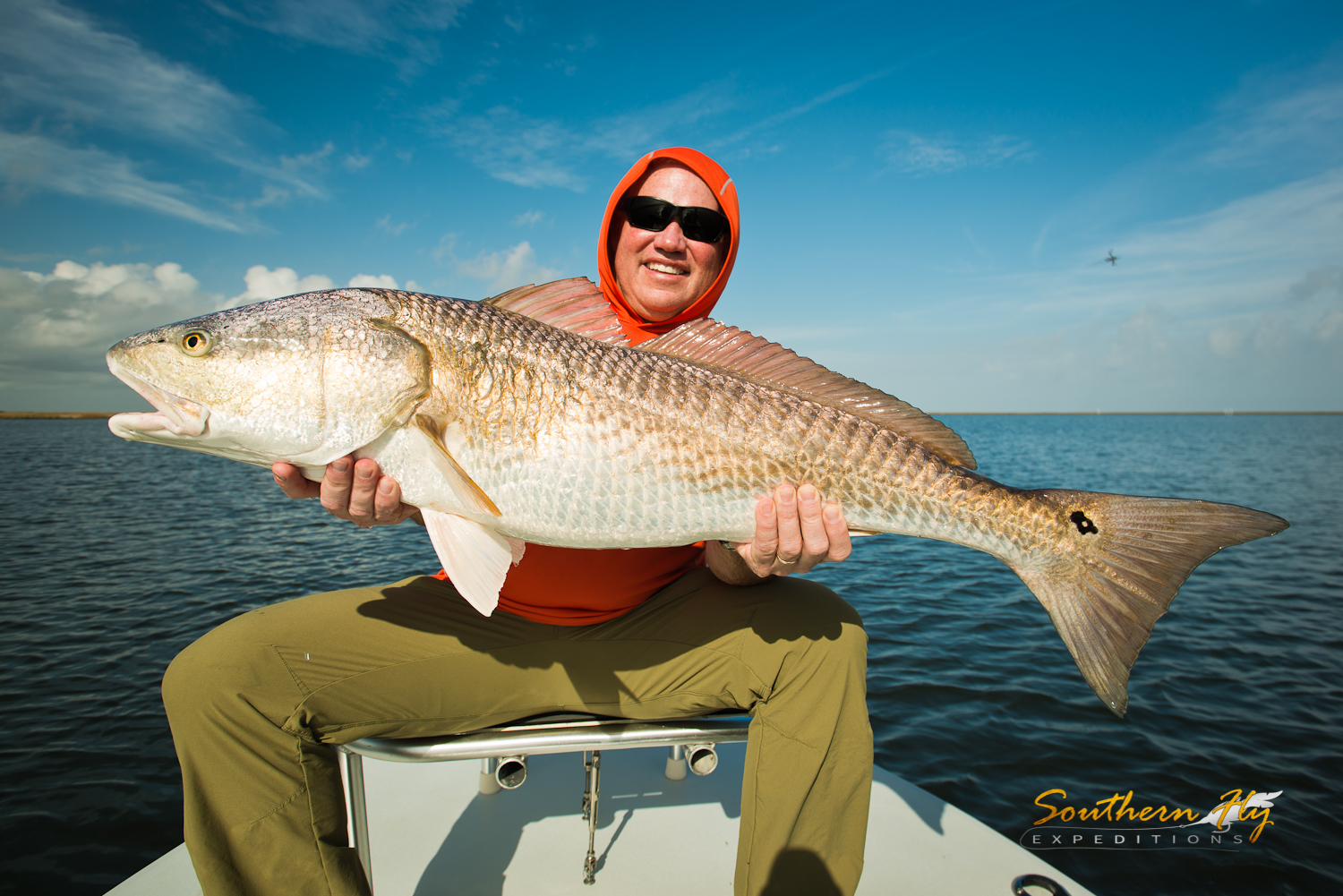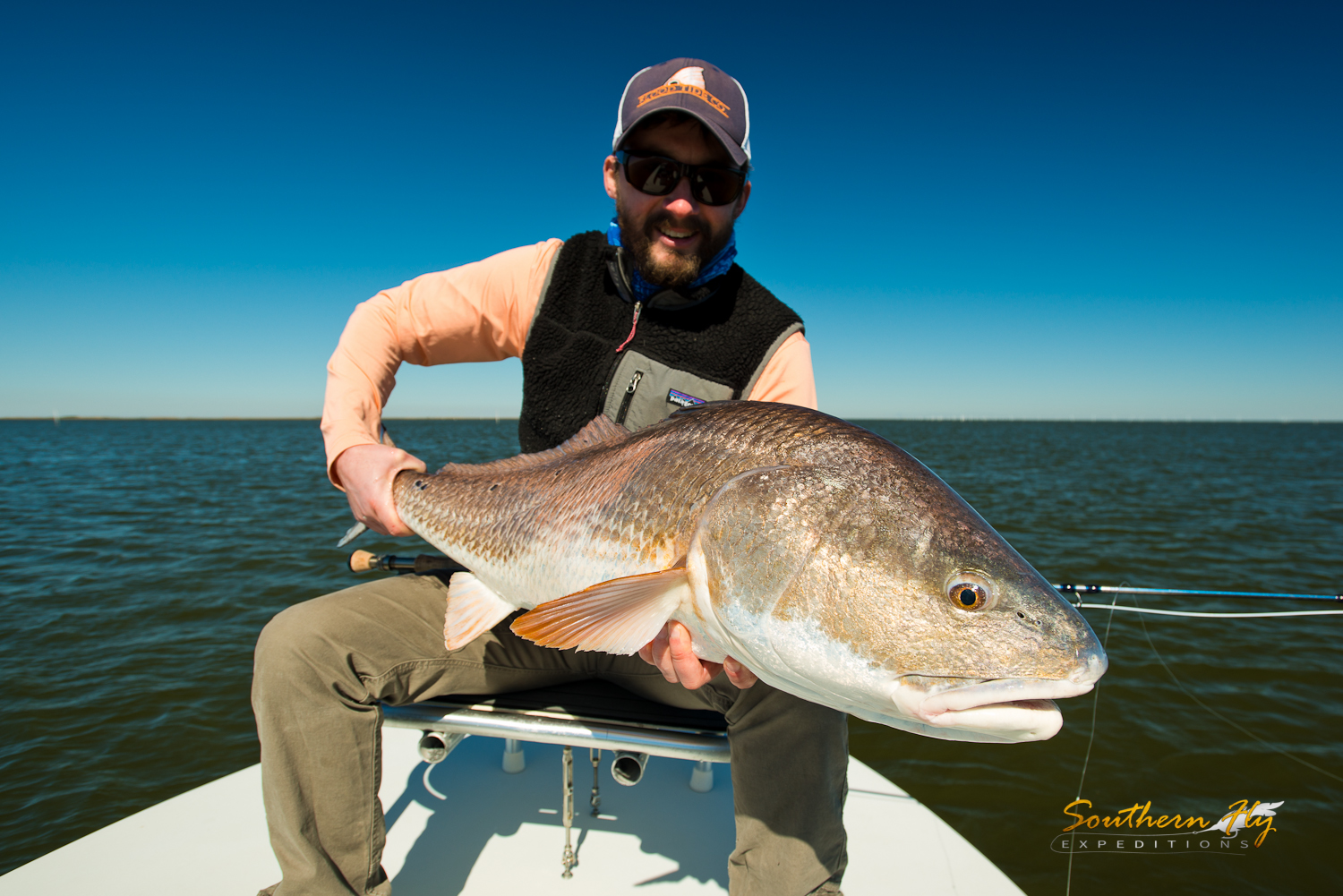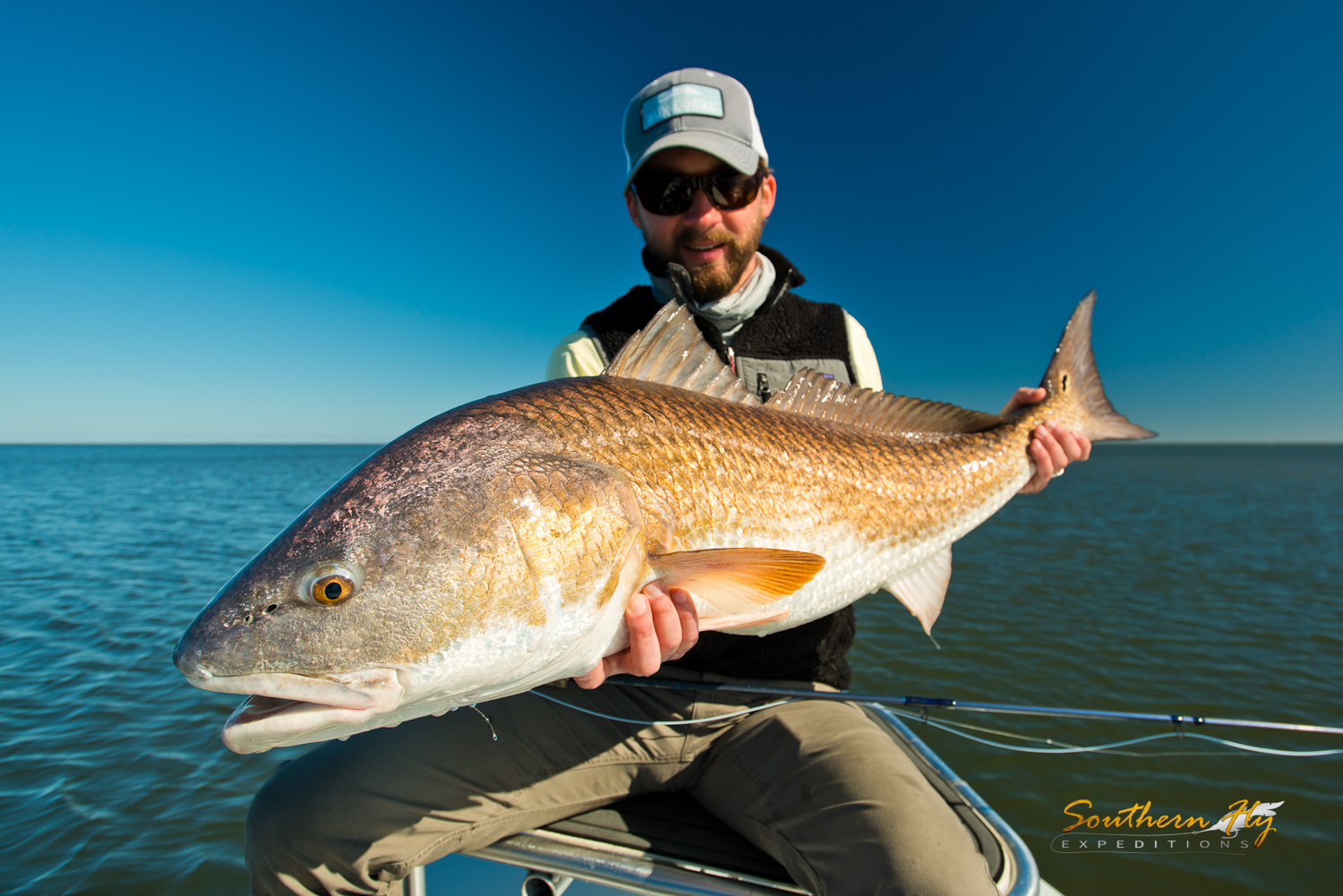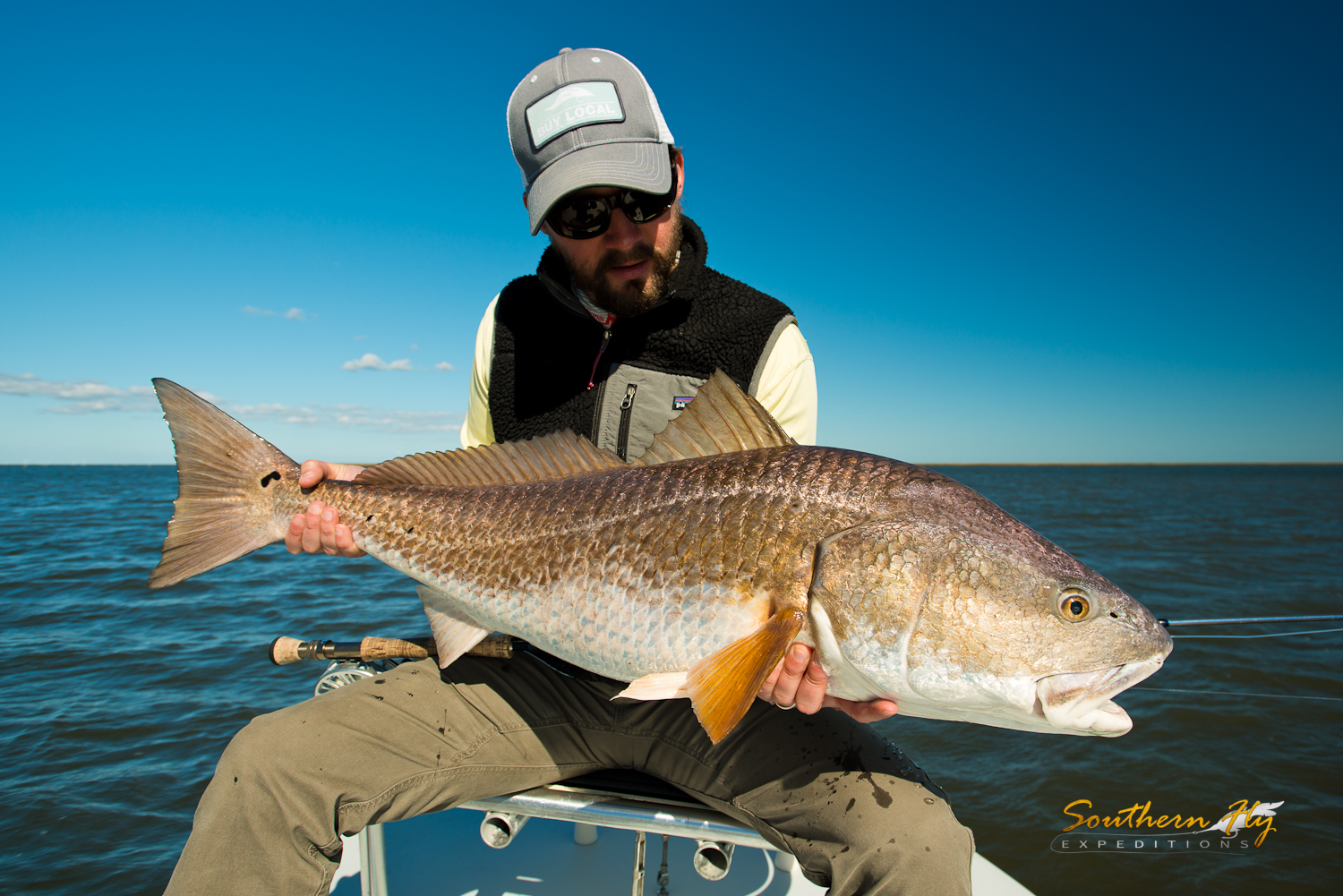 Fly Fishing New Orleans by Southern Fly Expeditions of Louisiana
Louisiana fly fishing is one of the most sought after experiences in the fly fishing community. Anglers from all over the world come to our fertile water in search of sight fishing on fly and light tackle for the monster bull red fish that invade our estuaries in the cooler months. The Louisiana fly fishing guides at Southern Fly Expeditions strive to give our anglers the best experience possible by knowing the water and anticipating where the fish will be based on the changing conditions and fish habits. The big bull red fish have moved in and the guides at Southern Fly Expeditions have been out on the marsh to welcome them! Call Southern Fly Expeditions for Fly Fishing in New Orleans today!
156 Millaudon St. New Orleans , LA 70118 318-458-6862 captkeck@southernflyexpeditions.com
Fishing guides in Louisiana - Southern Fly Expeditions of New Orleans
156 Millaudon St. New Orleans , LA 70118 318-458-6862 captkeck@southernflyexpeditions.comThirty minutes from downtown New Orleans, Southern Fly Expeditions will allow you to experience a world class fishery that is second to none with an incredible opportunity to catch huge record fish on a regular basis. Redfish and Black Drum up to fifty pounds in clean water is what it is all about here in the Louisiana marsh. These fish aggressively eat flies making them great game fish that provide non stop action all day long!
Best fishing guides in Louisiana - Southern Fly Expeditions of New Orleans
Redfish Basics by Southern Fly Expeditions - 156 Millaudon St. New Orleans, LA 70118 318-458-6862 captkeck@southernflyexpeditions.com

Redfish is another name for a Red Drum (Sciaenops Ocellatus.) It's actually a close cousin of the Black Drum, which you can often find swimming in the same area. Drums get their name because of the "drumming" noise that males make.

This redfish can be found in deeper salt water, but they can also move into the brackish marshes. Food and cooler water temps will bring these fish into shallow waters where they can be caught on flies in two feet of water or even on top water poppers. Seasonally, September to May is your best bet.

A Red Fishin is defined not by gender but by being either greater than 27 inches or 20 pounds. Without a doubt, the prime time and place to find big Bull Red Fish are in Louisiana, between September and the end of the year.

Redfish of all sizes are great fighters and it is common to get into your backing multiple times per outing. For fly fishing, it is almost always a sight fishing experience. Strikes are aggressive and the fish will usually thrash violently before they swim.
Fly Fishing New Orleans by Southern Fly Expeditions
Southern Fly Expeditions - Fly Fishing guide of New Orleans Louisiana catching redfish, blackdrum and more.
Join Captain Brandon Keck for the best in Fly fishing in Louisiana. Do you want to know more about redfish? When a Red is sighted you must get the fly close to his face very quickly. Accuracy is more important than distance when it comes to Reds. Being ready to strip and set when the fly hits the water is critical. Because their teeth are rounded by their favorite food of crabs, several tip-down strip sets are necessary to get that hook buried to ensure a long battle.
hen you're standing on the casting platform of a flats boat and see the water being pushed by one of those big Bulls, or the glistening body of one of these giants "lifting" in the water, a lot of things can go right, but a lot more can go wrong. Being prepared and practicing for the next step is key.



 
Fly fishing new orleans louisiana with Southern Fly Expeditions
Fishing guides in Louisiana and fishing for redfish with southern fly expeditions
Fishing charters in Louisiana with Southern Fly Expeditions and Captain Brandon Keck
Fly Fishing for Redfish in Louisiana with Captain Brandon Keck
Southern Fly Expeditions - fly fishing with Captain Brandon Keck
Fishing guides in Louisiana - Southern Fly Expeditions fly fishing for redfish
Fly fishing guides southern fly expeditions out of New Orleans Louisiana
Fly Fishing in the Spring for redfish with southern fly expeditions of New Orleans Louisiana
Fly Fishing New Orleans with Southern Fly Expeditions of New Orleans LA
Fly Fishing Louisiana - when is the best time to fly fish in louisiana
Fly fishing and light tackle fishing new orleans with southern fly expeditions
Fly fishing new orleans and light tackle fishing new orleans by southern fly expeditions llc
Fishing charter louisiana by southern fly expeditions
fly fishing new orleans guides by Southern Fly Expeditions redfish guide
Fly fishing guides in New Orleans by Southern Fly Expeditions of New Orleans
Southern Fly Expeditions - Fly fishing guide of new orleans louisiana
Fly Fishing Louisiana guides by Southern Fly Expeditions and Captain Brandon Keck
fly fishing in the winter for redfish - best time to fly fish in louisiana by southern fly expeditions
best fishing guides in new orleans louisiana - southern fly expeditions and captain brandon keck
Fly Fishing new orleans louisiana with southern fly expeditions - best fly fishing guide in louisiana
Best fly fishing guide in Louisiana southern fly expeditions and captain brandon keck
Fly fishing and light tackle fishing in New Orleans Louisiana with Southern Fly Expeditions
best time to fly fish for redfish in louisiana by southern fly expeditions
Fly fishing outside of new orleans louisiana with southern fly expeditions and captain brandon keck
Fishing guides in Louisiana - Southern Fly Expeditions and Captain Brandon Keck of New Orleans
Fishing guide Louisiana - Southern Fly Expeditions
fly fishing new orleans la southern fly expeditions hopedale woodland with captain brandon keck
Fishing hopedale louisiana with southern fly expeditions and captain brandon keck
fly fishing port sulphur louisiana with southern fly expeditions and captain brandon keck
fly fishing venice louisiana by southern fly expeditions and captain brandon keck
cypress cove fly fishing louisiana by southern fly expeditions and captain brandon keck
Woodland louisiana fly fishing with Southern Fly Expeditions and Captain Brandon Keck
Fly Fishing New Orleans with Southern Fly Expeditions the Best Fly Fishing Guide in Louisiana
Fly Fishing Houma Louisiana with Southern Fly Expeditions
Fly fishing hopedale louisiana with captain brandon keck and southern fly expeditions of Louisiana
New Orleans Fly Fishing in Venice Louisiana with Southern Fly Expeditions LLC
Fly Fishing in Hopedale Louisiana with the best fly fishing guide southern fly expeditions
Fly Fishing Louisiana with Southern Fly Expeditions Redfish Guides of New Orleans
Fly fishing for redfish new orleans louisiana with fisherman captain brandon keck and southern fly expeditions
Fly Fishing for Redfish Louisiana with Southern Fly Expeditions
Fly fishing redfish with southern fly expeditions redfish guide
Fly Fishing for huge redfish in southern louisiana with southern fly expeditions
Fly fishing for huge redfish louisiana with southern fly expeditions and captain brandon keck
Fly fishing new orleans best charter Southern Fly Expeditions
Southern Fly Expeditions Captain Brandon Keck Fly Fishing Guide and Charter
Southern Fly Expeditions fly fishing louisiana for redfish and black drum
fly fishing for huge redfish in louisiana with Captain Brandon Keck and Southern Fly Expeditions
fly fishing for redfish in louisiana with Southern Fly Expeditions - the best fly fishing guide in the state of Louisiana
Fly Fishing Charter in the New Orleans area with Southern Fly Expeditions
Southern Fly Expeditions fly fishing guide and light tackle guide in new orleans and southern louisiana